From dairying to drenching New Sonim XP3 Quest is built to handle the extremities of farming
22 September 2009 21:49:28|
News
From dairying to drenching – New Sonim XP3 Quest is built to handle the extremities of farming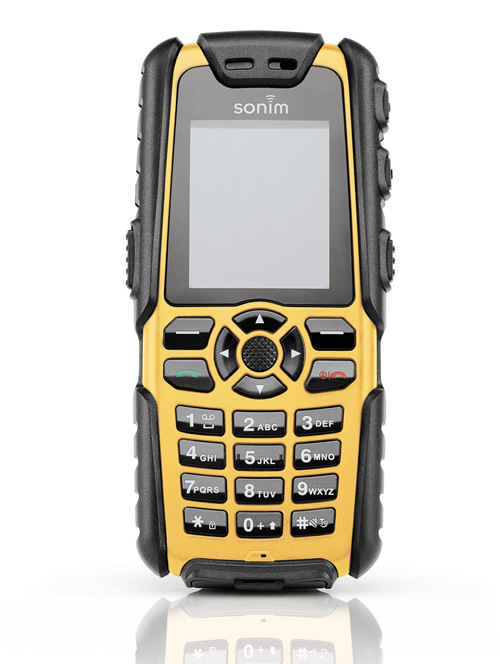 Drop it from up to two metres onto concrete; use it for 18+ hours; submerge it in water; leave it outside at -20 to +55 degrees; cover it in dustFarmers are renowned for their toughness, but as yet, there haven't been many gadgets which can withstand the rugged environments which farmers are well acquainted to. Every day mobile phones may look great, but most can't handle the dust, dirt and dampness which comes with the job. Sonim Technologies, makers of the world's toughest Xtreme Performance (XP) rugged phones have set to change this, with the launch of the Sonim XP3 Quest - the only mobile phone to receive a military-standard IP67 rating, making it completely dust resistant and
waterproof
in depths of up to one metre. The XP3 Quest is tested to Sonim's stringent Rugged Performance Standards (RPS), developed to ensure high standards for phones built for harsh conditions and minimal access to electrical outlets. The Sonim XP3 Quest:  Boasts top-line lithium ion batteries capable of providing 1500 hours of standby time and up to 18 hours of talk time.  Has a customised keypad and widely spaced keys that are tested to 500,000 pushes. Calls can be made without removing gloves;
 Has a speaker capable of producing up to 110db of sound, 45 per cent more than a regular mobile phone. The XP3 Quest can survive being dropped from up to two metres onto concrete, submerged in
water
for up to 30 minutes and can tolerate temperatures from -20 to +55 degrees. The phone has a scratchproof, shock-proof screen and meets the military-level MIL-810F certification for resistance to humidity, salt, shock and heat. It is equipped with a 2MegaPixel camera with flash, built-in GPS, a torch light, an FM radio, a 2GB memory slot, J2ME Java for mobile, an Opera Mini WAP browser and Bluetooth. Later this year, Sonim will provide XP3 Quest handsets optimised to deliver Push-to-talk over Cellular (PoC) communications. This will enable the handsets to be used in much the same way as a Private Mobile Radio handset for one-to-one or one-to-many communications over the cellular network."Like all Sonim phones, the XP3 Quest comes with a three-year unconditional guarantee. If anything breaks, the company will replace it the same day," said Bob Plaschke, CEO of Sonim. "We've defined our own set of Rugged Performance Standards that ensure our phones are both tough and useful."The Sonim Rugged Performance Standard includes:
1. Extra-Long battery life
2. Durable keyboard mechanics
3. Extra loud speakers
4. Protection from dust and micro-particles
5. Protection from water
6. Protection from drops
7. Protection from shocks and vibrations
8. Protection from extreme temperatures
9. Resistant to extreme pressure/crush
10. Resistant to punctures
11. Resistant to petroleum oil
12. Three year unconditional guaranteeThe XP3 Quest is compatible with a wide range of off-the-shelf car kits and headsets and comes with a belt clip, charger and headset as standard.The Sonim XP3 Quest is available on Orange, through Go Mobile stores nationwide and at www.gomobileuk.com, free on an Orange contract or £245 for Pay As You Go.
Download


No comments posted yet. Be the first to post a comment
Trending Now
Viewed
Discussed
Farming UK | Farms and Land
Farming UK Holiday Rentals
Top stories you may have missed