22-11-2006 00:00 AM
| News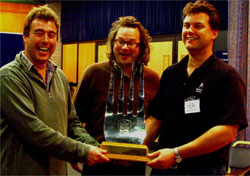 Three brothers, Michael, James and Paul Dart are celebrating the news that they have been awarded the Farm Retailer of the Year Award 2007. The Award is a massive achievement for the brothers who run Darts Farm at Topsham near Exeter in Devon, with the same passion as their late father who passed away when the three boys were teenagers. Mr Dart farmed on the same land in Devon and started by selling strawberries from a small wooden hut at the farm gate.
"When we describe Darts Farm as having humble beginnings we really do mean humble. Father started the farm shop 30 years ago, as a little hut by the side of the road. He was a farm shop pioneer and one of the first in the country to do 'Pick Your Own', hopefully he would be proud of what we have achieved. There was stiff competition from other regional winners, such as Chatsworth and Garson's farm shops setting a very high standard, and winning is a massive accolade to all our team whose hard work has made this award possible,' said Michael Dart.
Presented by Hugh Fearnley-Whittingstall at the National Farmers' Retail & Markets Association's (FARMA) national conference, the Award recognised Darts Farm for its "strong family-rooted ethos and its links with the environment and local community".
Food which is locally grown, reared, baked, caught or produced is at the centre of Darts Farm's success and an on-site master butcher, fishmonger, baker, deli, cider and wine cellar all reflect the superb produce available within the West Country. The restaurant uses the foodhall as its larder; chefs prepare daily specials with locally grown ingredients, ensuring that customers receive the freshest seasonal flavours.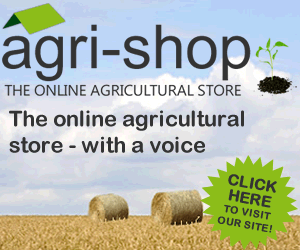 Each day vegetables are freshly cut and displayed in the shop entrance. The display changes with the seasons and reflects what is available in the fields – the message to customers is that local, fresh and seasonal is by far the best.
Darts Farm is an example of how passion and commitment can drive a family business given the changes that have affected farming over the last 30 years. Darts Farm has listened and understood its customers' needs and wants, and has developed into a regional centre. "We support local producers 365 days of the year," says Michael Dart, "and it is important that we promote local food to ensure that this region remains beautiful and diverse."
Darts Farm is hosting the West Country Festival of Food and Drink this Sunday (26th November, 10am – 4pm) when many local producers will have an array of new and delicious festive food for tasting.
For further information about Darts Farm please contact Darts Farm Village on 01392 878200.
Comments
No comments posted yet. Be the first to post a comment