Cultural controls are the pinnacle of grass-weed control now and in the future, according to Bayer Crop Science, seminar sponsors of CropTec 2013.
Closing the the seminar programme on crop protection, head of marketing at Bayer CropScience, Chris Cooksley's presentation on the future of grass-weed control will consider where new formulations and active ingredients are in the R&D pipeline.
"Each year overcoming the challenge of grass-weed control gets harder and harder," acknowledges Mr Cooksley. "We recently announced that as a company we will be increasing our R&D investment to over €250 m a year by 2015, we also invest heavily in industry relationships and commit to knowledge transfer."
Mr Cooksley believes it's a recipe that will underpin the company's position as market leader in the future, as it has done over the past decade with products such as Atlantis WG (mesosulfuron and iodosulfuron).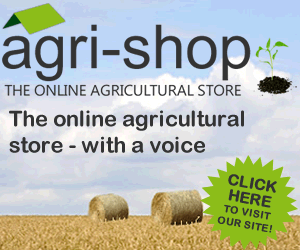 "In 2003 Atlantis WG was launched into a market that was crying out for a revolutionary herbicide. Black-grass in particular was building resistance to wide range of active substances and numerous products had come and gone very quickly indeed.
"Atlantis WG benefited from the extent of the upfront investment and a communications campaign that went well beyond technical benefits.
"Before it's launch Bayer CropScience developed a formulation which optimised the efficacy of the active substances. Extensive field trials enabled us to identify how and when to apply Atlantis WG for best effect," explains Mr Cooksley.
"Finally, and most importantly, with the support of academic and research institutions such as HGCA, Rothamsted and ADAS, we've contributed to the spread of technical information on black-grass biology, resistance and control."
The result, he says, has been reduced selection pressure on black-grass and a post-em herbicide that bucked the trend of failure within a couple of seasons.
"We must maintain the momentum," he says. "The need to develop our understanding of grass weed biology and habits has never been greater; the battle let alone the war, hasn't been won. Black-grass is continuing to build resistance and the efficacy of products like Atlantis WG only goes one way."
Its perhaps surprising then that Mr Cooksley is optimistic about the future. "We've a wide range of tools at our disposal and our understanding of the factors that affect resistance and reduce populations is growing every day."
Comments
No comments posted yet. Be the first to post a comment