GEO-GRIT is the new name in animal health and vitality but by no means a new product. This organic and insoluble grit is proving to be beneficial to poultry in many ways. Firstly being insoluble on entering the gizzard makes it perform its rightful function grinding the Geo-Grit along with other feed components, otherwise not digested fully or utilising there nutritional values and just passing through the birds.
There are no less than fifteen nutrients in Geo–Grit all helping the birds health performance and welfare. Among the highest nutrients is calcium an essential ingredient in shell quality. Up to now except by traditional means there was no alternative and due to its exceptionally high calcium content was hard to feed correctly as not to cause as well as solve shell problems.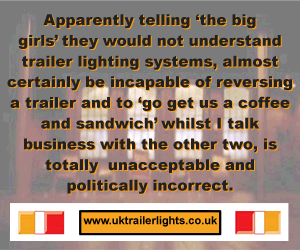 Reids the distributors throughout the UK of Geo-Grit say it is the natural balance of all fifteen nutrients in Geo-Grit that gives it the subtle but sustainable benefits to bird welfare with the added bonus of all being in one product. Trials are on-going with other livestock to determine the benefits for them,and Geo-Dust has proved very successful when spread on land one potato grower now only uses Geo-Dust and no other form of fertilizer and has better crops and quality than ever before.
Reids who were delighted when asked to distribute Geo-Grit throughout the UK having seen the results from a variety of Poultry farmers could immediately see the benefits for birds and farmer alike. There are a number of testimonials and production graphs on their website www.reidsequipment.co.uk click on Geo-Grit.
Reids are confident that Geo-Grit will be part of all laying birds diet in the near future as it is organic and has had the thumbs up from many feed and welfare bodies respected within the Industry, it is cost effective and easy to handle.
Reids recommend Geo-Grit be fed throughout the laying cycle of the birds to give the maximum benefit to the birds health and performance. It has been fed at the later stages of production and as the testimonials verify has proven results.
Geo-Grit can be fed a numbers of ways, added to the feed, scattered on the scratch areas which also activates the litter, in tube feeders inside or outside the building as it does not attract vermin or in any other innovative way the poultry farmer decides.
Reids offer Geo-Grit in 25kg bags, forty bags per one tonne pallet or one tonne tote bags which ever is more suitable for the farm or mill. At present they are offering one price delivered anywhere throughout the UK for the first pallet / bag ordered.
Do look at the testimonials on the web site www.reidsequipment.co.uk they are most impressive and for further help or ordering call Reids on 01789 720027
Comments
No comments posted yet. Be the first to post a comment