01-03-2004 00:00 AM
| News
The Government has decided that compensation for damage caused by GM crops should be funded by the GM industry, according to leaked minutes seen by the Soil Association.
The minutes reveal that a Government proposal [SCI(BIO) (04)03] whereby compensation for damage caused by GM crops "would be funded by the GM industry" was agreed by the Cabinet's GM Committee earlier this month.
Peter Melchett the Soil Association's Policy Director said: "We have always said that the GM companies should be held responsible for any economic losses suffered by non-GM farmers and we welcome this proposal. However, the new laws must be in place before the Government considers any applications to grow GM crops in the UK, including GM maize. Otherwise, the Government shows it may be willing to risk damaging the vast majority of farmers, to placate the GM companies."
The Soil Association, the UK's main certifier and promoter of organic food and farming, has consistently argued that a clear law of liability is needed to protect all non-GM farmers and to avoid the economic losses farmers have suffered in the United States and Canada as a result of GM contamination.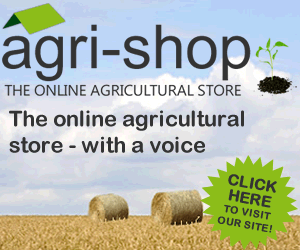 Under existing law, it is clear that a non-GM farmer who loses markets and income because of GM contamination of their crop would not be able to sue anyone to recover the loss. Worse, farmers could find themselves being sued by food companies or supermarkets who have to withdraw food because it is found to contain GM contamination. No insurance company is prepared to insure against GM contamination.
Making GM consent holders liable would avoid pitting GM and non-GM farmers against each other. It also means that the specific source of GM contamination would not have to be identified – this would be difficult as GMOs could come from any number of farms in a region, or from contaminated seed or farm machinery, or from many other sources. It would only be necessary to identify the GM variety which could be easily traced back to the consent holder. The Cabinet's GM Committee has said "the difficulty of proving that a particular farmer was to blame for GM contamination should not be underestimated". Currently, unless the precise source of contamination can be conclusively proved, legal action cannot even start.
Some other EU countries are already taking steps to set up GM liability and compensation schemes. In Denmark, the Government will help with a compensation fund - an option ruled out here by the Cabinet's GM Committee.
All experts, including the Government's own Science Review Panel, consider the contamination of non-GM crops to be inevitable if GM crops are widely grown, and the need for legal action by non-GM farmers could be very great. Economic damage from GMOs is not covered by the forthcoming EU Directive on environmental liability.
By contrast, companies who buy agricultural products which are affected by GM contamination will almost always have any losses met by the seller under contract law.
The European Commission has said that national governments must sort out rules for coexistence between organic and GM, and decide who will be liable for economic losses caused by GM crops. The UK Government has repeatedly promised to protect organic farmers from GM contamination.
The Soil Association is supporting a Bill designed to protect Scottish farmers, introduced in the Scottish Parliament by Scottish MSP Mark Ruskell. Certified organic farming accounts for about 8% of Scottish farmland, double that of the average in the UK. The Scottish Executive has set a target to double the area of organic farming in the most productive land areas by 2007.
Comments
No comments posted yet. Be the first to post a comment