As sugar beet is becoming established, growers should consider the consequences of the recent mild winter with little or no frosts. It is very likely that more chats will have survived the winter, increasing the risk of volunteer potatoes in this year's sugar beet crops.
"Potato volunteers are not just an unsightly nuisance in sugar beet, they are highly competitive, whereas sugar beet is quite the opposite, being relatively uncompetitive during its early growth stages", says David Roberts of Dow AgroSciences. "The sugar beet crop with its slow development and low competitiveness is the crop most likely to allow volunteer potato numbers to flourish. Volunteers are likely to be a real weed burden this year just because of the mild winter. And with most beet growers wanting to go for yield, if volunteer potatoes are seen in the crop, they need dealing with quickly and efficiently, ideally with the specialist post-emergence herbicide clopyralid as Dow Shield 400."
David explains that volunteer potatoes can only be dealt with using an integrated chemical and cultural programme. "In sugar beet we have new Dow Shield 400, in cereals Starane 2 or other fluroxypyr-containing herbicides, in the potato crop itself an application of Fazor will reduce the subsequent volunteer risk and in non-crop situations there is glyphosate. Bearing in mind that you can get 300,000 volunteers per hectare, it is quite a task to control with just a single one hit strategy."
"Dow Shield 400 is flexible enough to fit into whatever management approaches growers choose. Whilst it is very safe to the sugar beet crop, it will cause distortion of stems and foliage of the potato volunteers reducing competition and when the chemical is translocated to the volunteer tubers, the weight, number and viability of grand-daughter tubers is reduced," says David.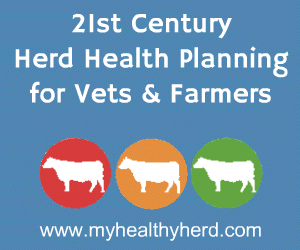 The first application of Dow Shield 400 can be applied post-emergence in sugar beet at the recommended dose rate of 0.25 l/ha. The volunteer potato shoots should be between 5 cms and 10 cms tall. The second application, also at 0.25 l/ha, is made when volunteer potatoes are between 10 cms and 20 cms tall, usually 7 to 14 days after the first application. It can be tank-mixed with many ethofumesate-containing herbicides to increase flexibility. The cut off is up to when crops meet between the rows (BBCH 39).
"Growers who have used the 200 g/l clopyralid in sugar beet and other crops in the past can be assured of consistent and robust performance with the 400g/l formulation, but at half the dose rate of the 200 gai/l formulation," says David.
He says that Dow Shield 400 has the same weed control efficacy, the same excellent crop selectivity and the same excellent compatibility as the previous Dow Shield 200 gai formulation. "But growers will get the added benefit of fewer packs to open, rinse and clean and so should have a quicker sprayer turnaround, important at a busy time of year. The Dow Shield 400 pack has self-seal cap technology with no
induction
seal, so there is no
induction
foil to get rid of, making the spraying process more streamlined and pack disposal simpler and reducing the point source contamination risk."
He explains that the double strength formulation performs just as effectively as the previous clopyralid formulation. "As an example, in trials in sugar beet, Dow Shield 400 gave the same 93% plus control of creeping thistles, another key target weed in sugar beet. Creeping thistles can lead to significant crop losses, if not controlled in the first year of infestation. Dow Shield 400 is translocated through the rhizomes and roots of these perennial thistles and offers excellent levels of control when used in a programme. A range of annual broad-leaved weeds including corn marigold, groundsel, mayweeds and smooth sow-thistle are also controlled by Dow Shield 400."
Comments
No comments posted yet. Be the first to post a comment