16-06-2014 06:59 AM
| News
Realising that a profit from livestock farming is becoming more challenging, predominantly due to escalating input costs, Glamorgan NFU Cymru members attended an on farm meeting to explore ways of reducing their feed costs by investing more in their soils and grassland.
Charlie Morgan, an independent grassland consultant said, "The biggest savings we can make is by looking at our costs of production. With many farmers concerned about the current beef price situation in particular, now is a good time to looking more at effective grassland management as a way of reducing fertiliser bills and compound feed costs."
Members present took part in a farm tour of Mynachdy farm, near Ynysybwl, which runs from 750ft to 1150ft, to examine methods of reducing production costs, the implications of good versus poor soil management and the use of improved grasses and clovers to reduce the reliance upon artificial fertiliser usage.
Charlie Morgan, explained to members the importance of good soil management and the benefits of using the correct seed mixtures, which are the key components to increasing feed quality and extending the grazing season.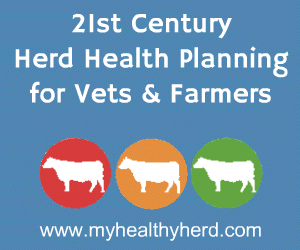 He said, "Some Welsh farms have the opportunity to treble grassland production per hectare by managing soils, nutrients, grass varieties and grazing systems better. Choosing the right
grass leys is crucial and the timing of any grassland work being carried out is also an important factor when trying to make improvements to maximise the benefits of your soils and grasses."
Abi Reader, Glamorgan NFU Cymru County Chairman said, "The visit has provided farmers with an opportunity to review their own production systems and offered practical solutions to improving output/hectare by investing in new grass leys rather than having to rely on fertiliser and compound feeds. We all need to be looking at where we can cut costs and I certainly think there is benefit in soil testing as a starting point, to ensure that we are efficient in our fertiliser usage and allow us to identify areas for improvements in grass leys to made resulting in longer term gains."
Comments
No comments posted yet. Be the first to post a comment