A delegation from Glamorgan NFU Cymru county branch recently met with Alun Michael, Police and Crime Commissioner for South Wales and highlighted the impact crimes such as fly grazing, fly tipping and theft have on rural communities.
The delegation stressed the need for all parties to work in partnership in order to stop and prevent fly grazing in the area. Andrew Edwards, NFU Cymru Glamorgan County Chairman said, "NFU Cymru has welcomed the legislation which has been drafted to tackle fly grazing and the abandonment of horses and ponies in Wales, which has been laid before the National Assembly for Wales by the Welsh Government."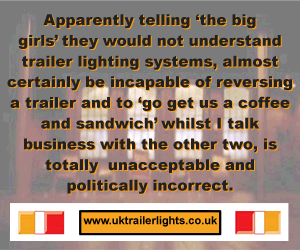 NFU Cymru has successfully worked in partnership with Welsh Government, local authorities, police forces and the RSPCA to try and develop legislation to tackle fly grazing that will empower local authorities to take action against the small minority of horse owners who choose to act irresponsibly.
Edwards continued, "Unfortunately some farmers in Glamorgan have been victims of fly grazing and it is absolutely vital now that there is a uniform approach and commitment from all local authorities and police throughout the county of Glamorgan, and the rest of Wales, to tackle this problem."
Edwards concluded, "This was a useful opportunity to meet and discuss our concerns directly with Mr Michael. During the meeting we also stressed the importance of local police officers keeping the rural community up to date with thefts and incidents and we hope to see an improvement in the level of communication between local officers and farmers in the future."
Comments
09-11-2013 10:42 AM
| Posted by Vanah.Horses
The legislation which is coming into effect in January 2014 in WALES, must be implemented into England ASAP as we know for a fact, horses from Wales are being transported to several locations in England, specifically Alton,Hampshire, Compton,Surrey and several other locations.
This is not going away any time soon, its just moving from the Vale and Bridgend boroughs in Wales, to other neighbouring counties and to England.

facebook.com/vanah.horses