Calum Findlay, Gleadell's fertiliser manager, comments on fertiliser markets:
Urea
The global outlook for urea has been cautious over the last week. India failed to make a large purchase under their recent tender and a fresh import tender is expected soon. It is estimated that up to 3m tonnes are required before the end of the Rabi season and the next tender is expected to attract higher prices. As we move into October, there would appear to be a limited downside given the imminent demand from India, likely from Pakistan, plus continued interest from Europe and Latin America.
In the UK, granular urea remains firm with the spread between prilled and granular urea tightening this week. Buyers are still nervous to enter the market at the current levels but, with ammonium nitrate firming, granular urea remains a good buy for the UK farmer to take a proportion of their requirement.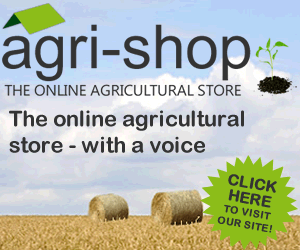 With producers comfortable and large buying countries behind on purchases, the outlook for urea prices in Q4/Q1 is encouraging for suppliers. European demand for spot tonnage will build over the coming months, providing a solid platform for price increases.
ALZON 46 / Ammonium nitrate
Interest in Alzon 46, the new stabilised nitrogen fertiliser being marketed exclusively through Gleadell in the UK, remains high. Alzon 46 is a more efficient, more environmentally friendly fertiliser and is available to the UK farmer for Oct-Nov delivery.
Ammonium nitrate has firmed further globally as producers of CAN and AN increase prices. Demand in Europe remains stable for imported product as prices are expected to remain firm for the next few months. Demand is yet to kick in fully for new season, but expectations are that demand will be strong given the high crop prices and low stocks. In the UK, GrowHow have released new terms for the coming quarter, effective from October 1st. These prices are up significantly to represent the upward climb on the current global market.
Phosphates
The global phosphates market has a slightly bearish tone at present, which has seen prices edge down on a lack of demand and sufficient supply. Supply will be reduced, however, with the Chinese low export tax window closing at the end of September, with fewer products expected to be held in bonded warehouses for shipment later in the year. Nevertheless, at the same time demand from Asia remains lacklustre.
In the UK, demand for phosphates remains stable and product continues to arrive at blending plants across the country. Expectations are that blenders will have surplus supply and will be heavily stocked - ready for the when the surge in demand hits the UK.
Comments
No comments posted yet. Be the first to post a comment