Two Gloucestershire farmers, Clifford Freeman and Matthew Rymer, have ignited a growing 'Happerley Farmed' movement among producers, butchers and chefs to achieve transparency in meat sourcing and production.
On Friday 23 May, at a country pub on the banks of The River Severn, farmers, butchers and local restauranteurs will be treated to the first ever cuts of Gloucester Born Beef, from pedigree Gloucester Cattle born reared, slaughtered, butchered and sold all within six miles of Gloucester's Severn.
Every cut of Gloucester Born Beef will carry a Happerley code tracing it back to the producer and life story of the animal in an instant using web, app and QR technology.
The enterprise is not simply designed to save the Gloucester rare breed but to also demonstrate a successful blueprint for a truly independent meat traceability scheme.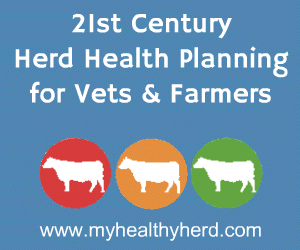 'Happerley' connects the producer and animal directly to the consumer so they know in an instant: Who reared it? How was it reared? What breed is it? Where and when was it slaughtered? How was it slaughtered? Who butchered it? How far has it travelled?
Matthew Rymer explains: "We all believe Happerley has the potential to reduce meat fraud, increase premium meat consumption, improve animal welfare and local sourcing, and return confidence to the consumer.
"Too many people I know are turning largely vegetarian because they simply do not trust the smoke and mirrors of the meat industry. This producer led scheme has the potential to create the revolution in genuine traceability we all want."
Comments
No comments posted yet. Be the first to post a comment