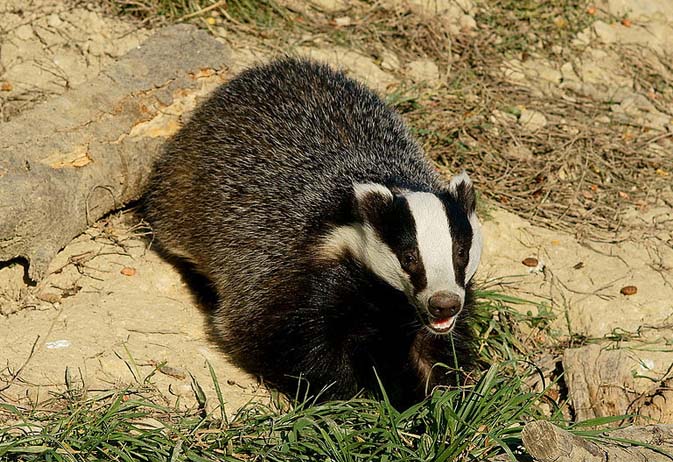 Police have been deployed in parts of Gloucestershire to provide 'reassurance' to communities at risk of disruption as the badger cull pilot schemes are set to be trialled.
The proposed pilot badger cull is managed by Natural England under license from DEFRA. In Gloucestershire, the cull will be undertaken by a private operating company. It will be up to them to determine where and when it starts.
The police operation, aimed to deal with incidents of crime and public disorder by protesters and activists, has not yet been activated. However, due to recent media and social media speculation, there has been some concern in local communities.
"Our role - called Operation Themis - is to deliver our statutory responsibilities which include dealing with any incidents of crime and disorder and ensuring that anyone who wishes to protest peacefully is able to do so. We will also be continuing to deliver an effective local policing service before, during and after the proposed cull," Gloucestershire Constabulary said.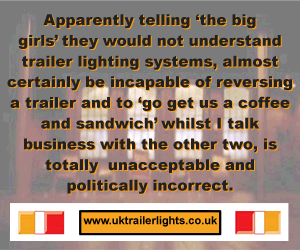 "We will work with those undertaking the cull to enable them to carry out what is a lawful activity and those who wish to exercise their human rights to oppose it through peaceful and lawful protest. We will also mediate - when appropriate - with parties involved in protest issues, promote crime prevention and reduction, respond to assessed threats and evaluate any emerging risks, deal with firearms licensing issues required in law and be fair but firm and respond to any breach of the peace under Common Law.
"In the event of a major incident, we will coordinate a response other agencies in line with civil contingency legislation and practice. We also have a responsibility to investigate any party for breaches of criminal law in a way that is proportionate, necessary and accountable.
"We would prefer that people protest peacefully and lawfully so they don't commit any offences. However, if people go onto private land as trespassers with the intention of preventing any lawful activity taking place there, they may be guilty of aggravated trespass."
A cull is expected to start in Somerset before moving on to West Gloucestershire by the end of the week. The Country Land and Business Association gave its backing to companies and farmers engaged in the pilot scheme.
CLA President Harry Cotterell said: "These pilot badger controls are a vital start to the programme to tackle and eradicate Bovine TB, a disease that is devastating to farmers, rural businesses and landowners.
"Managing bTB in badgers is an essential part of the strategy seeking to eradicate this terrible disease from livestock and wildlife in England. Bovine TB in England has already cost the taxpayer an estimated £500million in the past decade, and, without a wildlife control programme including the cull, this would rise to around £1billion over the next 10 years."
Recently, a High Court judge granted the NFU and a number of other claimants an interim injunction to protect farmers in and around the pilot cull areas from unlawful actions by those opposed to the badger cull.
The injunction will prevent those opposed to the cull from carrying out a number of unlawful acts against farmers and landowners. Speaking after the judgment, NFU President Peter Kendall welcomed the decision: "Let's be clear from the start, this has never been about preventing people from holding legitimate and legal protests. This injunction is about stopping those intent on totally unacceptable incidents of harassment and threats made against a number of farmers and landowners in Gloucestershire, Somerset and Dorset by those opposed to the badger cull.
"For beef and dairy farmers dealing with TB on their farms, these badger culls are an essential part in the fight against this terrible disease. Opinion is divided, so, while we recognise that not everyone agrees with the government's TB eradication policy, and the need to cull badgers to start to reduce this disease in cattle, we do acknowledge their legitimate right to hold peaceful protests. What we cannot condone are the actions being used by extreme activists designed to harass, intimidate and threaten others.
"We have got to remember that at the heart of this are families. Families with children, grandchildren; families trying to get on with their lives. It is absolutely unacceptable to us that any of these law-abiding people should be subjected to such a sustained campaign of intimidation. As the court heard, these are parents with young children, these are grandparents, these are people like you and I. Some of these families have been subject to intimidation, at times involving very small children, with alarms set off during the night, they've been spied on, they've been filmed and they have been threatened with private information released on a regular basis. They've had abusive phone calls through the night, they've had threatening letters and messages, and they have had strangers verbally abuse them at their own homes."
Stamping out infection in areas where the disease is spreading, known as the 'edge' area, is expected to benefit farmers and livestock businesses by an estimated £27 million over 10 years by limiting the impact of bovine TB on their businesses, according to Farming Minister David Heath.
"Bovine TB is a highly infectious disease that is devastating our dairy and beef industry and continues to spread across England at an alarming rate. We must do everything we can to crack down on what is the biggest animal disease threat facing the nation.
"We are taking tough and decisive action on TB at the frontier of this disease to stop and then reverse the spread. The measures we are introducing this year will help protect vast areas of England from the scourge of TB and take a significant step towards our goal of eradicating TB within 25 years."
Analysis suggests that, if left unchecked, bTB could spread beyond the edge area to areas such as Greater Manchester, Lincolnshire, Merseyside and West Yorkshire by 2022.
The Country Land and Business Association gave its backing to government policy on bovine TB, saying a badger cull would be 'vital to prevent the needless slaughter of cattle.'
The Association is calling for MPs to vote against the motion "This House Believes that the Badger Cull Should Not Go Ahead" and to support a package of measures to stop the spread of bTB in England.
CLA President Harry Cotterell said: "The spread of bovine TB resulted in 28,000 cattle being slaughtered last year.
"This terrible disease is devastating rural communities and if we don't act now bTB will cost taxpayers £1billion over the next decade.
"Scientific evidence shows that a cull is necessary, as part of a package of measures, to help bring this disease under control."
But according to Professor Peter Atkins, from the Institute of Hazard, Risk and Resilience, a widespread badger cull will not solve the problem of tuberculosis in cattle.
It has been claimed that controlling badger numbers will reduce the spread of TB in cattle and trial culls are due to begin this weekend. But Professor Peter Atkins has investigated the spread of bovine Tuberculosis (bTB) and believes that rolling out this approach across the country would be simplistic.
Professor Atkins said: "Badgers almost certainly play a part in spreading the disease, but my conclusion is that their impact over the decades has been far less than suggested.
"Very carefully arranged culling may have a part to play alongside other measures in areas of particular prevalence such as southwest England and South Wales, but my research suggests that extending the policy elsewhere may neither be justified nor particularly effective. It certainly won't be a panacea.
"Bovine TB has been around for several hundred years and appears to have become more prevalent here in the UK because of the intensive cattle breeding and farming from the 18th century onwards. It is an airborne infection generally, so if cattle were confined without much ventilation, the disease inevitably spreads. We think the peak of bTB probably was in the middle or late 19th century, with perhaps as much as 80 percent of cattle then infected in some counties."
"It is very probable that other animals did and do carry TB including badgers and deer, but cattle-to-cattle transfer is likely also to be an important factor.
"For example, only one out of nearly 400 badgers killed in road accidents in Cheshire over two decades tested for the disease turned out to be positive. This goes against received wisdom that some badger communities could have been infected for decades after the disease was cleared from cattle in 1960.
"If there was little bTB amongst wildlife in Cheshire and similar counties, then reinfection of cattle from this source is a lower risk than in, say, Gloucestershire. Extending the same type of cull beyond the southwest in future would therefore be a mistake."
Comments
No comments posted yet. Be the first to post a comment