More than 40,000 farmers, landowners and agents across England will be sent postcards next week, promoting Single Payment Scheme (SPS) Online and a starter pack delivered in a few weeks which will include everything they need to use the service in 2014.
The starter packs are planned to arrive by 20 February, the opening day of the 2014 SPS Online application
wind
ow, and include a PIN and guide on how to log in to the online service. Rural Payments Agency (RPA) Operations Director Paul Caldwell said:
"The RPA is one of the leading agencies in delivering online facilities, and has worked hard to provide a number of schemes - these include the Cattle Tracing System (CTS) Online; the import recording and checking system PEACH; and the highly praised SPS Online.
"This first wave of contact is part of the Agency's ongoing drive to help farmers, landowners and agents move their businesses forward into the digital age."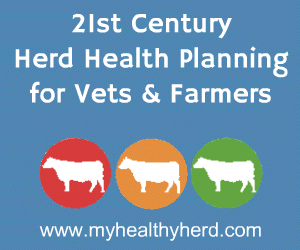 Local drop-in centres are no longer available this year, so former users will be among those who will get offers of help from the RPA.
Due to the annual update of the service taking less time in 2014, claimants can apply for SPS payments online from 20 February – a week ahead of last year.
Chris Windle of farm agent Windle Beech Winthrop submitted almost 900 SPS applications online last year, and said 2014 is the year to make the switch:
"I would certainly encourage those who have previously completed paper applications to make an online application in 2014.
"This system is extremely simple - to the extent of being almost foolproof - and with the checks and balances that are in place it is almost impossible to submit an application that would be invalid.
"The best part about it is that you receive an instant receipt and therefore you are not worried if the application has got lost in the post."
Phyllis Steel, who runs a 15 acre smallholding in York and first tried SPS Online in 2012 after it was recommended by a neighbour. She said: "I think some people are scared about trying things online, but I have to say that it was very easy and a real benefit is that you don't have to keep writing everything down because it is all on the screen in front of you.
"It corrects any mistakes you make as you go, it is much quicker than doing a paper application and also you don't have to worry about posting things."
Comments
No comments posted yet. Be the first to post a comment