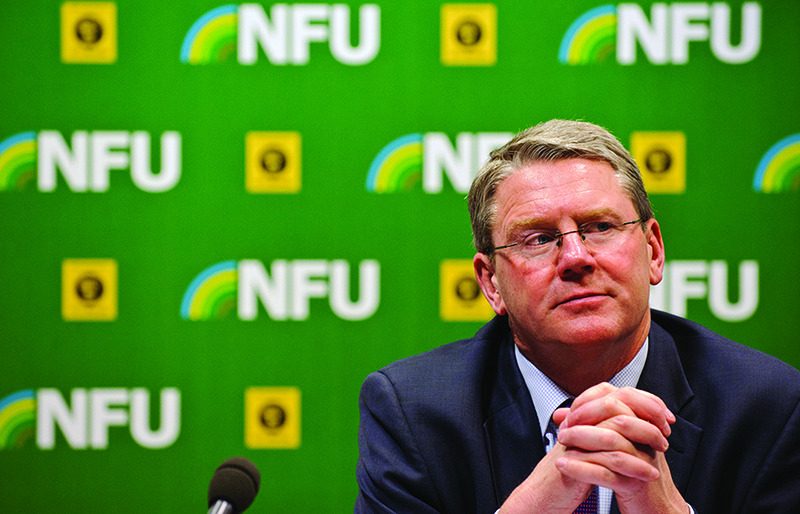 National Farmers Union (NFU) president Peter Kendall has accused the Government of hypocrisy in its procurement policy following the recent omelette-gate egg row.
Egg industry leaders and a number of politicians reacted angrily when it was revealed earlier this year that House of Commons chefs were avoiding the use of fresh British
eggs
when making scrambled
eggs
and omelettes. Commons officials claimed at the time that the chefs' use of liquid pasteurised
eggs
from Holland was on the advice of the Food Standards Agency (FSA), although the FSA responded by saying no such advice existed.
The revelation brought a storm of protest and politicians quickly ordered a review of the policy. The Commons subsequently announced a U-turn, saying that in future it would use fresh British
eggs
, but Peter Kendall told delegates at the Egg and Poultry Industry Conference (EPIC) in November that the row was an example of the Government's hypocrisy when it came to public procurement - expecting farmers to comply with higher standards of production yet unwilling to pay for food produced to those higher standards when it was procuring supplies for the public sector.
"The liquid egg debacle in the Commons was farcical," said Peter, who explained how the NFU had staged a launch at Westminster only to be told that the caterers could not guarantee an English menu for the event. "Every time I challenge the Government on public procurement, it's always on the basis it mustn't cost more." He said that the egg industry had invested £400 million to modernise production systems in order to comply with the European Union's ban on the use of conventional battery cages, yet the Government was saying that it could not spend any more money. "I think that is the most crass hypocrisy I have heard and we do need to lead by example right across society."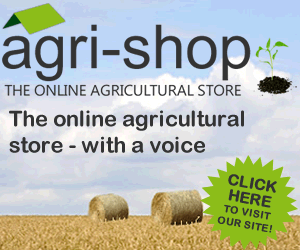 Egg industry leaders in the UK raised fears in the period leading up to the battery cage ban, which came into force in January 2012, that British egg producers who had invested in new enriched cage or free range systems may face unfair competition from some producers in mainland Europe who would continue to produce
eggs
in battery units. A total of 13 EU member states failed to meet the deadline. Two of them - Italy and Greece - are being hauled before the European Court for failing to comply with the ban.
It has also been revealed that egg produced in battery cages is being allowed into the EU following a bilateral agreement with Ukraine - something that was publicly condemned by Mark Williams, chief executive of the British Egg Industry Council (BEIC). And current negotiations over a trade deal between the EU and the United States have raised concerns that any agreement could result in similar egg imports from across the Atlantic. Peter Kendall told EPIC delegates it was estimated that EU regulations meant the cost of producing
eggs
in Europe was 15 per cent higher than in the United States.
He said that food produced on British farms to particularly high standards should not have to stand comparison with food produced to lower standards elsewhere. "For me as a British farmer, comparing ingredients that are produced on a British farm, with regulations you have as poultry or egg producers, to a product that could have products in them that are still being produced in cages, or chickens that are kept at significantly higher density, is wrong and I will certainly stand on that because we are investing in our businesses to raise our standards and shouldn't have them compared with products that do not meet those standards."
The NFU president pointed to a current battle between supermarket giants Tesco and Sainsbury's over fair price comparisons. He said that Sainsbury's had been running whole page advertisements promoting its "value of values," and it was taking the Advertising Standards Authority (ASA) to judicial review after losing a judgement to Tesco. Sainsbury's had complained to the ASA over comparisons of branded products with different ingredients but the ASA ruled against the company.
When the omelette-gate row erupted this year a house of Commons spokeswoman said that dishes such as scrambled
eggs
, mousses or omelettes "which do not reach a core temperature of 75 degrees Celsius are now made using pasteurised liquid egg, rather than fresh
eggs
. This is in line with Food Standard Agency advice." However, she also told the Ranger that Dutch pasteurised
eggs
were being used because they were the only supplies available at the time and they were a cost effective option. It is the cost argument about which Peter Kendall complained, given that British producers' costs have been increased by regulations passed into law by the politicians.
The Commons egg procurement policy has now been reversed after the FSA said it had given no such advice and after politicians and egg industry leaders complained. The Commons said in future it would buy
eggs
from British vaccinated flocks, although Peter Kendall indicated that there would be continuing tension between demands for higher standards and at the same time for affordable food in the current financial difficulties.
He said that whilst the CBI was now talking optimistically about the prospects for growth in the economy next year, the reality was that consumers would still be struggling with their domestic finances for many years to come. Yet whilst consumers were struggling to pay their bills the cost of food production was being increased.
He said, "Politicians regulate on the back of what people say they want, not what they do. And you guys in this room pick up the bill for politicians, regulators, the European Union doing what consumers say they want rather than what they actually do."
However, he felt that animal welfare was important and was something about which consumers were concerned. This was echoed to a degree by Ed Garner, communications director of retail data analysts Kantar World Panel, who said in a speech to EPIC delegates that consumers were still prepared to pay a premium for higher welfare - but only as long as the price premium was not too high.
"Two thirds of the
eggs
in this country by value are free range," said Ed, who said that free range egg sales had not been affected at all by the recession. "We were very happy to carry on paying a few pence more for free range
eggs
right through the recession," he said, although he said that the story for free range chicken was a different one. Whilst consumers were perfectly happy to spend a few pence more for free range
eggs
, they were more reluctant to pay a few pounds extra to buy free range chicken.
Comments
No comments posted yet. Be the first to post a comment