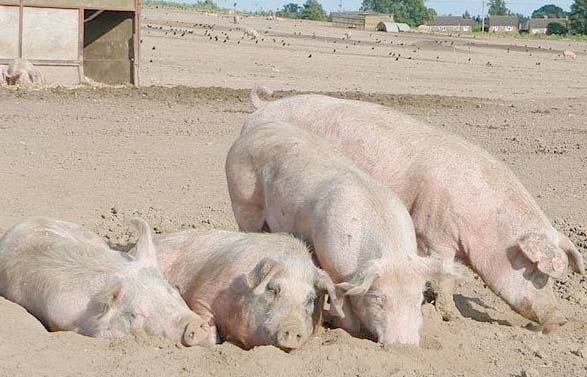 The rapid spread of multi-drug resistant bacteria means everyday infections or diseases may be harder to prevent or treat, according to a new report setting out the Government's five-year strategy.
The Strategy follows the UK Chief Medical Officer's report in March 2013 which highlighted the significant scale of the threat of antimicrobial resistance, and has been published jointly by Defra, the Department of Health, the Scottish Government, Welsh Government and Northern Ireland Executive.
The Strategy sets out three strategic aims and outlines seven key areas for future action: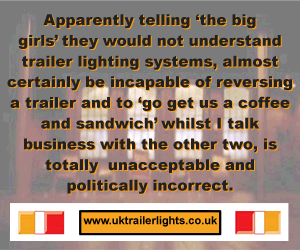 1. Improving infection prevention and control practices

2. Optimising prescribing practice

3. Improving education, training and public engagement

4. Developing new drugs, treatments and diagnostics

5. Better access to and use of surveillance

6. Better identification and prioritisation of AMR research needs

7. Strengthened international collaboration
The Strategy acknowledges that increasing scientific evidence suggests that the clinical issues with antimicrobial resistance that are faced in human medicine are primarily the result of antibiotic use in people, rather than the use of antibiotics in animals, but that the use in animals is an important factor contributing to the wider pool of resistance.
It outlines action already taken within the veterinary profession, led by the BVA, their specialist divisions, and the RCVS, including the detailed guidelines and posters on responsible use of antimicrobials in animals, and the introduction of a requirement in the RCVS Code of Professional Conduct for vets to use antimicrobials responsibly – something the BVA lobbied for.
"Antimicrobial resistance is indeed one of the most significant threats to animal and human health and we fully support the aims of the UK Strategy.
"BVA has long championed the need for the responsible use of these vital medicines and we will continue to engage with vets in all types of practice to ensure that this message is heard loud and clear.
"In addition to measures to improve prescribing practices, we welcome the focus on surveillance, research needs, and development of new drugs. As the Strategy acknowledges, the development pipeline for new antibiotics is at an all-time low, which is very true of the animal health sector as well, and so we welcome measures to investigate how to manage this trend.
"We are also pleased to see definitive statements on the fact that the major driver for antibiotic resistance in people is the use of antibiotics in humans, but we fully recognise the need to tackle resistance in animals. That is why the 'One Health' approach of medical and veterinary professionals working together will be crucial to the success of the Strategy."
The Soil Association, which has long campaigned for antibiotics to be used more sparingly, welcomes the report but is disappointed by the lack of specific recommendations for reducing antimicrobial use in farming. The Soil Association is concerned that the Government's strategy for controlling resistance contains only general advice that farmers and vets should use antimicrobials responsibly, but is leaving it to the industry to decide what is, and what is not, responsible.
Evidence reviewed by the Soil Association indicates the farm use of antibiotics plays a significant role in the development of resistance in certain human infections, especially those which cause food-poisoning, such as campylobacter and salmonella, and the type of E. coli bacteria responsible for an estimated one million urinary-tract and 39,000 life-threatening blood-poisoning infections every year.
Soil Association policy advisor, Richard Young, said; "There is a wealth of evidence showing antibiotic resistance can and does pass to humans from animals through the food chain and the environment. Some individual vets and some farmers are doing outstanding work in reducing the use of antimicrobials, but we need an effective national strategy. In relation to farm antibiotic use the Government's overall approach is weak and ineffectual.
"As it stands, the strategy will be grossly inadequate to address the huge scale of the farming problem. In our view antimicrobials should no longer be given to healthy farm animals as a cheap insurance against the possibility of disease. The strategy also contains no proposals for new legislation to ensure that farm animals are kept in healthier, less intensive conditions, even though it is clear this reduces ill health and the need for antimicrobials."
The Government report acknowledges that 'use of antibiotics in animals is an important factor in contributing to the wider pool of resistance'. The importance of education, hygiene, surveillance of resistance and of antibiotic use are all emphasised, but there are no goals set for reducing overall antibiotic use or the use of the critically important antibiotics. No commitments are made to collect antibiotic-usage data by animal species, resistance data on farm-animal E. coli, or to review the widespread practice of using antibiotics routinely in the feed and water of healthy animals – all recommendations which have previously been made by independent UK advisory committees.
A report published last year by Defra and Department of Health scientific advisors said that animals kept at high stocking densities were at increased risk of developing infections, while those kept extensively were least at risk.
Many European countries have already introduced policies which go significantly further than the UK towards reducing farm antibiotic use. The Netherlands reduced farm antibiotic use by over 50% between 2009 and 2012 and has banned routine preventative use. The Dutch have also placed new restrictions on the use of critically important antibiotics.
In Denmark, routine use is also prohibited, 97% of poultry no longer receive any medically important antibiotics and there is now a 'yellow-card' scheme which cautions farmers using too many antibiotics. The French government has announced an action plan which aims to reduce farm antibiotic use by 25% in five years.
In the UK, in contrast, the only progress has been initiated by the industry. The poultry industry, for example, has committed to voluntarily restricting its use of some critically important antibiotics, but the Government seems reluctant to introduce legislation which would enforce this change or to extend it to other species.
The use of antibiotics is restricted to the treatment of ill health in organic farming, but the Soil Association also runs workshops on organic farm to help non-organic farmers develop approaches to animal husbandry which result in lower antimicrobial usage.
Comments
No comments posted yet. Be the first to post a comment