Government urged to take alternative strategies to combat TB
Government urged to take alternative strategies to combat TB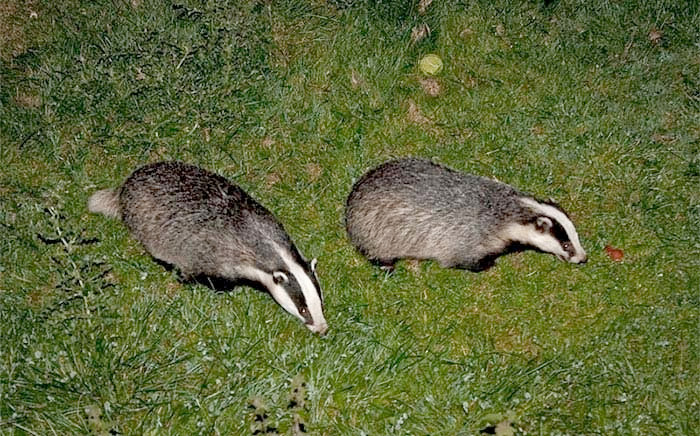 Following reports that the Independent Expert Panel on badger culls concluded that they were 'ineffective and inhumane', Green Party's animal spokesperson Caroline Allen has called on DEFRA to take steps to adopt alternative strategies to tackle bovine TB, such as vaccination.

Caroline Allen, Green Party spokesperson on animals, said: "Results from the Independent Expert Panel confirming the cull was inhumane and ineffective are no surprise.

"It's extremely sad that badgers in Gloucestershire and Somerset had to suffer unnecessarily because Defra and Owen Paterson refused to listen to experts and resolved to plough on, wasting millions of pounds on an ideological crusade against our indigenous wildlife. A chorus of independent scientists warned the government that these trials were doomed to failure but Owen Paterson was too concerned with driving the cull through his imaginary goalposts to listen.

"It is likely that the suffering inflicted during the cull was worse than has been reported. The failure to kill the allotted number of badgers, with less than half the required numbers being killed in the initial six week period means the risk of pertubation is increased, meaning this cull may even make the disease problem worse."

Caroline Lucas, Green MP for Brighton Pavilion, said: "It's time for the Government to end is cruel, inhumane and wasteful culling policies.

"There needs to be investment in evidence-based strategies to tackle bovine TB – including vaccination and improved biosecurity. But instead of exploring these alternatives, and finding humane and effective solutions, millions of pounds have been wasted and we are no further forward in helping farmers."

But the President of the British Veterinary Association (BVA), Robin Hargreaves, said badger vaccination was not a viable alternative to the government's TB strategy.

Hargreaves said recently at the annual BVA London dinner: "Badger vaccination clearly has a role to play in the eradication of bovine TB, and we were pleased to see it included in the government's TB strategy, but there is no evidence to suggest that it is currently a viable alternative to culling in the fight against the disease in cattle in the endemic areas. And it is wrong to suggest that any of the measures we need to tackle bovine TB can be successful in isolation.

"We fully recognise that this is a highly emotive subject and our own position was not taken lightly. But it is essential that the public debate is well informed and based on fact. We will continue to do the best we can to add the veterinary perspective to the conversation."

Keith Taylor, the Green Party's MEP for South East England and a member of the European Parliament's Animal Welfare Intergroup, has responded to the study.

"It's becoming increasingly clear that these badger culls are both ineffective in tackling the serious problem of TB in cows and extremely inhumane."

Download

No comments posted yet. Be the first to post a comment
Display name

Please enter your name

Email
(optional)
Comment

Please enter your comment

Post Comment


Your comment submitted successfully.Please wait for admin approval.

Some error on your process.Please try one more time.