GRAIN MARKETS
WHEAT
- USDA report corn plantings 28% complete, 17% last week, 8% last year and 15% average.
- Canadian farmers are planting more wheat than expected – may rise 13% to 24.3mln acres.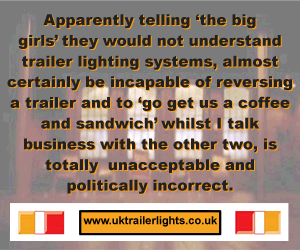 - EU's crop-marketing unit raises wheat yield forecast for 2012/13 to 5.68t /ha, up 1.8% on 2011.
- Spain's wheat and barley crops in the North may benefit from recent rains after a long drought.
- Ukrainian farmers have almost completed 2012 spring wheat at 3.6mln ha, 96% of the expected area.
- Russian wheat prices continue to decline due to weak demand and intervention sales from state inventories.
- India eyes record wheat harvest (90.2mln/t) – increasing potential for exports.
- EU has little scope to absorb grain 'supply shock' – start of a critical period for wheat yields.
- Severe frosts and adverse weather have destroyed 29% of Poland's winter grain/rapeseed winter plantings.
- Ukraine 2012 wheat harvest could fall to 11-14mln/t, due to poor weather during the sowing season.
- UN's food agency reports that Kazakhstan faces 'moisture deficit' with higher-than-normal winterkill.
- Moroccan AgMin predicts 2012 grain harvest at 4.8mln/t, above recent forecast but well below the 8.4mln/t last year.
Summary
Corn plantings, although progressing at a faster-than-average pace, slowed last week as wetter, colder conditions returned to the Midwest.
Spring wheat is also progressing well ahead of the norm, with 57% planted compared with an average of 19%. Crop ratings reversed last week with all-US ratings dropping 1%, although ratings for SRW actually improved by 3 points.
Drier conditions this week and into the weekend should see planting pace pick up again, as the perceived end to the optimum 'planting window' draws closer.
EU prices have again been driven by weather concerns. Following last week's downward revision of French and German estimates, news came that almost a third of Polish winter grain/oilseed sowings have been destroyed. While the west of the region has received beneficial rainfall that should limit further losses, the east is still suffering from drier than normal conditions.
Weather concerns continue to support EU markets, while US grain markets remain under pressure due to burdensome stocks/new crop production prospects. New crop demand remains routine, although some Chinese trade has been reported, but fresh interest may require lower prices than today.
OILSEED MARKETS
- US soybeans put in a new high on Wednesday and then slid back as the market took a breather after rallying to its highest in almost four years on the back of further crop losses in South America and strong Chinese demand.
Oilseeds analyst, Oil World, this week cut its forecast for Argentina's soya output to 42.5mln/t, below its previous estimate for 44mln, down from last year's output of 49.2mln.
- Canadian canola contracts on the ICE Futures Canada exchange were much higher this week, with largest gains in the old crop months, tightening supplies and technical buying provided support with some months hitting fresh contract highs. Scats Can reported their planting figures this for Canadian canola that came in at 20.4mln acres, this was higher than last year's crop at 18.6mln acres but still at the lower end of some analysts range.
- Rapeseed continues its upward theme with old crop May matif touching €514 per tonne and August 2012 hitting €495.75 on Wednesday. We briefly saw £400 trade ex-farm in some locations and £380 ex farm in new crop positions.
Throughout the week rapeseed has tracked soybeans and the ever- reducing crops figures coming from South America, in particular Argentina.
Along with the reductions in soybean production we have seen the European rapeseed crop cut to 18.5mln/t and possibly as low as 18.1mln/t. These reductions in EU rapeseed are being attributed to winterkill more than drought.
- Crush margins for rapeseed remain poor with very little forward business being done and crushers are now reporting that rape oil is trading parity or even a discount to soybean oil due to lower demand and higher stocks.
- Macro-economic factors have been swinging around again but with less impact this week. European bond auctions were oversubscribed although borrowing costs were slightly higher for a number of countries. We also saw good corporate earnings coming from the US that gave the market a little comfort.
Comments
No comments posted yet. Be the first to post a comment