WHEAT
USDA report corn plantings 96% complete, 87% last week and 81% average, with initial 2012 corn crop rating at 77% good/excellent, up from 63% a year ago.
USDA report spring wheat plantings 99% complete, 84% last week and 78% average.
Kazakhstan is to subsidise grain exports for the rest of the season to help push towards a record 13mln t.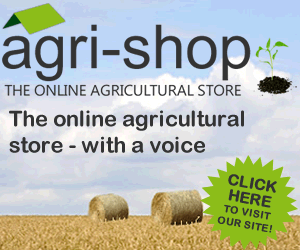 Ukraine completes 2012 corn plantings on 4.5mln hectares, up from 3.5mln hectares on 2011 - corn harvest could reach 25mln t.
The Indian government plans to export wheat to Iran, with hopes to boost exports and help settle a part of its oil import bill.
SovEcon reports that Russia is expected to harvest 53mln t of wheat in 2012/13, down from 56mln t last year – exports could be only 14mln t.
UkrAgroConsult slightly reduces its Ukrainian grain harvest for 2012/13 to 46.3mln t, wheat down to 14.18mln t AND raises corn to 21.25mln t.
USDA report winter wheat crop ratings down 2% on the week at 58% good/excellent – HRW down 4% and SRW down 2% on the week.
Soaring heat and strong winds sap soil of needed moisture in Key HRW growing area – crop ratings in Kansas have fallen 17% in two weeks.
Germany will harvest 2.87mln hectares of winter wheat in 2012, down 10% on the year after heavy frosts damaged sowings.
Summary
Whether the $30 rise in December Chicago wheat last week was justified or not will soon be known.
Talk of wheat fields 'dying' in front of US farmers was enough to entice funds to accelerate buying in their short position, especially with growing concerns in the Black Sea region due to continued dry conditions. Harvest has, or will, begin in earnest in the southern states of the US this week and, with 'stressed' wheat developing early, the potential of an early harvest in key producing states may limit further yield losses.
This week has seen some retracement from the highs as rainfall is forecast for the US plains and Southern Russia and the Ukraine, all areas hit worse by extreme conditions.
'Greece is the word' in the EU, with the Germans reiterating their support for Greece to remain in the Eurozone, but only apparently on their terms! Markets remain cautious with the uncertainty surrounding the Euro and economic growth.
The cancellation by China of several soya cargoes again raised the question of a potential slowdown in the Chinese economy, and did little to calm the equity and commodity markets, leading to funds banking profits.
In summary, there remains a lot of weather between now and harvest and the market is well aware that the full extent of the Black Sea problems in 2010 did not become apparent until mid-June/July.
A repeat in 2012, especially with EU crops far from certain, would have a major impact on EU values. It would not be surprising if the UK produced a large crop and weather problems in Russia, the US and potentially Australia could provide high prices. Not an unpleasant prospect for British farmers...
OILSEED MARKETS
Soybean news has been mixed over the last week, with continued weather issues knocking the Argentinian crop down to circa 40mln t and Europe's continuing economic woes weighing on the wider market place. Poor crush margins have prompted the Chinese to cancel, defer or resell soybean cargoes which is adding further pressure to the bulls in a technically weakening market in the short term.
Crude oil prices have been trending lower since they touched $125 per barrel in March, with the economy under the cosh currently and more elections from Greece in June, crude prices could slip to nearer $90 per barrel in the near term.
Old crop rapeseed prices are around £30 off their recent highs with the strong longs not wanting to chuck the towel in yet. There is good buying interest from the continent, but reluctance from traders to chase prices higher in a thin market.
New crop rapeseed prices are back to circa £350 ex farm depending on location and, with the current uncertainty in the general market place, we still regard this as a good level to trade.
Crush margins for European rapeseed are poor, and it would appear this is now affecting the Chinese who would rather sell back their cheap soybean or rapeseed purchases at a profit than run their crush at a loss!
Macro-economic factors are applying more pressure to commodities than fundamentals at this time, with Germany adopting a strong stance against the weaker southern European countries; volatility looks set to run through the summer months.
Comments
No comments posted yet. Be the first to post a comment