Farmers and landowners living in Catchment Sensitive Areas in Shropshire and surrounding counties are being advised to take advantage of a grant aid scheme that opens on 1 February.
The Catchment Sensitive Farming Capital Grant Scheme, which is run by Natural England, offers up to £10,000 worth of funding to farmers and landowners who have land located within a Catchment Sensitive Farming Priority Area.
"These areas are designated because they are most at risk from diffuse pollution from agriculture," said Louise Roberts from Halls' Rural Professional team based in Shrewsbury. "The grants available aim to help farmers implement changes which will help reduce the risk of
water
pollution.
"The list of capital works funded by the grant scheme is extensive and includes concrete yard renewal,
water
course fencing, farm tracks and roofing of livestock gathering areas amongst others.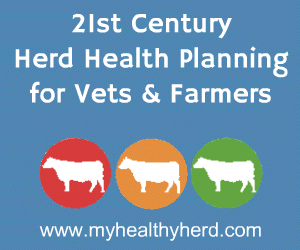 "Most river catchments in Shropshire are now classed as Catchment Sensitive Areas, so if a farmer or landowner has a river running through his or her land or a tributary, it is worth checking to see if the land is located within one of the areas targeted through the grant scheme.
"The grant scheme is very competitive and the application
wind
ow closes on March 31, 2014."
Comments
No comments posted yet. Be the first to post a comment