New varieties on the 2014/15 HGCA Recommended Lists will help growers target specific markets and assist with pest and disease control.
In total, 25 varieties have been added to the HGCA Recommended Lists, while 23 varieties have been removed.
"The new varieties added to the Lists push yields forward but care has been taken to provide a good choice for growers looking for varieties with specific agronomic characteristics which can help maximise the potential of their farm," says HGCA's Dr Simon Oxley who manages the Recommended Lists.
"Processors should also welcome one or two good new varieties for all the main markets," he adds.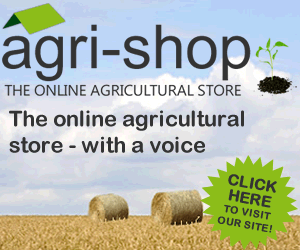 An important change to the HGCA Wheat List this year is the testing of Group 1 bread-making wheats. Millers' organisation nabim will now give new bread making wheat varieties a provisional nabim Group 1 rating (P) when each year's Lists are published in December. This will be followed by testing of commercial quantities which will confirm the provisional Group 1 status. Final Group 1 classifications will be published in April each year. For more information, visit www.nabim.org.uk.
Skyfall is the first variety to go through this process as a provisional Group 1. It outyields existing Group 1 varieties and has good disease ratings as well as resistance to orange wheat blossom midge. Early indications from nabim tests are that this variety has all the characteristics to be a quality bread wheat.
Other newly recommended wheats include two nabim Group 2 varieties. Cubanita brings forward Group 2 yields without compromising quality, straw stiffness or maturity. KWS Cashel earns its place on the Group 2 list as a specialist variety as it has stronger gluten than any other variety available. This variety is likely to interest millers as a way to increase the gluten content in their grists, particularly as this characteristic is usually imported. Both of these varieties are also provisionally approved for ukp export.
In the nabim Group 3 category, there are two new varieties, Zulu and Icon. Zulu combines biscuit making quality with uks export potential and also a medium rating for distilling. Icon also has biscuit making quality but is more favoured for distilling with a good rating, however it is only suitable for export in a blend.
There are two new high-yielding Soft Group 4 wheats, Panacea has a recommendation for the North and East Regions, it has a good rating for distilling. Twister is recommended in the North region where it yielded particularly well – it is rated medium for distilling. The only new Hard Group 4 is Evolution, it equals the top treated and untreated yields on the Recommended List and has good disease resistance.
Growers interested in spring sown feed wheat and barley will see a continuing trend in varieties which offer spring sowing and an increase in yield. There is one spring feed wheat, KWS Kilburn and one new spring feed barley, Shada. This is a positive addition to the Recommended Lists widening the choice for growers looking for options to manage black-grass or in situations where wet autumn weather limits drilling opportunities for winter cereals.
For winter barley growers, there is a choice of two new feed varieties for the UK, KWS Tower and Tetris, as well as an additional variety selected for the North region, Cavalier. KWS Tower and Tetris both lead the way on improved yields and Tetris brings excellent rhynchosporium resistance to the HGCA Recommended List.
Spring malting barley sees four varieties under test for malt brewing, each with different characteristics of interest to growers. Shaloo has good resistance to rhynchosporium and resistance to lodging, KWS Aurelia leads on resistance to ramularia, whilst the lower yielding variety Hacker leads on specific weight and earlier ripening, KWS Irina has good resistance to mildew, ramularia and brackling.
Four new oilseed rape varieties offer improved yield. The East/West Oilseed Rape List sees four additions and the North List one new variety, Incentive makes both regional lists as it yielded well throughout the UK. Charger, Trinity, and Harper all offer higher yields in the East/West Region.
Two new winter oat varieties have also been added to the List. Rhapsody is a conventional husked variety with a high yield and good resistance to mildew, but is weak-strawed. Beacon is a new naked variety which provides more variety choice in this market and excellent resistance to mildew. Two new spring oat varieties have also been added. Monaco is a new high-yielding variety, whilst Conway has a high specific weight and good resistance to mildew.
"When using the Lists, in addition to looking at yield, growers need to take into account regional factors such as disease risk and markets for specific types of
grain
," adds Dr Simon Oxley of HGCA.
HGCA is pleased to announce that Professor Peter Gregory, of East Malling Research, will be the Chair of the Recommended List project board from 2014.
Comments
No comments posted yet. Be the first to post a comment