A leading dairy farm based in Shaftesbury is using the latest heat recovery technology to improve energy efficiencies while retaining high production volumes of environmentally-friendly milk-based products.
With over half a century of expertise in the dairy industry, the farm continually develops quality products through traditional partnerships with the local farming community, while employing eco-driven restrictions on 'food mileage' and maintaining high capacity production. When it sought new temperature control solutions, energy-efficiency was therefore critically important.
Temperature control specialist, ICS Cool Energy designed, supplied and installed the solution, which comprises of a One off Aptus cooling system capable of 513kW with heat recovery function. This allows the company to utilise heat usually wasted by traditional processes, by recycling and reusing the energy in another process. The heat recovery process revitalises the facilities by increasing output efficiencies and providing the dairy farm with a long-term temperature control solution that reaches its 'green' targets and meets its long-standing heritage.
Richard Metcalfe, Sales Director at ICS Cool Energy explains: "The Aptus system features the latest scroll compressor technology which works alongside ozone-friendly R410A refrigerants and offers the farm cooling technology that suits their green requirements.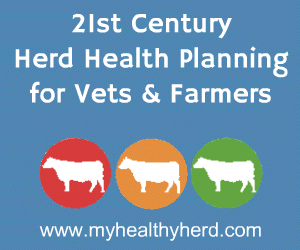 "Our service division continues to look after the cooling circuit through a comprehensive three-year planned maintenance contract, ensuring the diary farm's
equipment
remains fully covered in the face of an unlikely breakdown to minimise any potential downtime and ensure that the farm continues to operate to its high production standards."
Comments
No comments posted yet. Be the first to post a comment