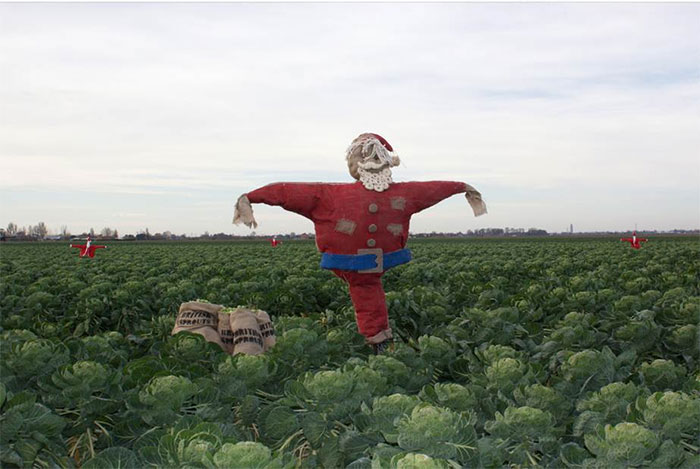 Sprout growers are facing an increasing and unexpected threat to their livelihoods from hungry wood pigeons.
Their appetite for Christmas sprouts has become so keen that growers calculate the annual cost to them could run into millions of pounds.
Many growers have had to buy netting to safeguard their crops.
The nets are put up when the crop is small but the problem is they need to come off in December when the bulk of the UK's sprouts are ready to be picked for the festive season. This is when wood pigeons and other pigeons take their opportunity.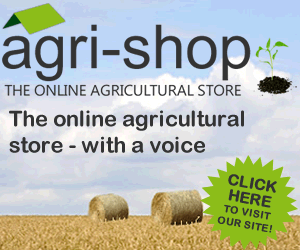 Tesco sprout buyer Lance Canavan said: "It's December when the sprouts are most at risk, when the nets come off ready for picking.
"Growers have tried all manner of deterrents from small gas bangers to kites in the shape of hawks and flags that rustle in the
wind
. But after a while the birds get used to them and they become less effective.
"This week we went down with some Santa scarecrows to see if they could protect our customers' Christmas sprouts and so far so good."
Next month worried farmers are due to discuss the matter at the annual Brassica Growers' Association conference.
TH Clements spokesman Richard Mowbray said: "We are seeing more birds in the fields because of the rise in countryside environmental schemes with farmers encouraged to create grassland, plant trees, create hedgerows in order to boost wildlife.
"While it's great to create a habitat for wildlife the downside is we have to keep a closer eye on our crops."
But there is also good news to report as sprout growing conditions have been very good this year compared with 2012 when there was a cold and wet summer.
Sprout quality is said to be very good and the yield this year is expected to be 10 to 15 per cent up on last year, meaning plenty of sprouts for the Christmas dinner table.
It's estimated that as much as 25 per cent of total British sprout sales take place in the two week Christmas and New Year period.
Comments
No comments posted yet. Be the first to post a comment