15-07-2014 11:25 AM
| News
With the winter wheat harvest drawing near, growers are being urged to pay close attention to completing their mycotoxin risk assessment following variations in regional rainfall over the early flowering period.
HGCA recently funded ADAS to carry out a pilot project looking at specific fusarium monitoring during the flowering period (GS59-GS69).
This monitoring has indicated the risk of fusarium infection for most of the UK wheat crop during the flowering period was either moderate or low – but periods of high rainfall, particularly in the southern and eastern parts of England during late May, could have affected some early flowering varieties putting an estimate of 5% of the winter wheat area in the second highest risk category.
Dr Dhan Bhandari, HGCA Research and Knowledge Transfer manager, said: "Late May saw some unsettled conditions with thundery downpours and prolonged spells of rain.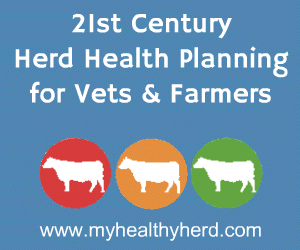 "In some areas, up to 30mm of rain was recorded in a single day, so growers with early flowering varieties in the south and east should pay particular attention to recording rainfall in their mycotoxin risk assessment.
"We are starting to enter the important last stages of the pre-harvest period from GS87 (when all greenness is lost in the
grain
) and growers should record their rainfall at harvest for the risk assessment as part of good agricultural practice."
Comments
No comments posted yet. Be the first to post a comment