01-01-2008 00:00 AM
| News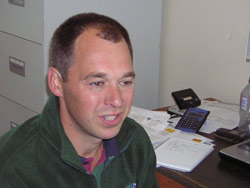 John Barrett
Looking for companies who are making real strides to guard the future of British Agriculture then Sentry Ltd, based in Willisham near Ipswich, must be very high up the list. Operating in an area covering much of eastern England the Midlands and the Edinburgh area Sentry offer a range of services through their Farms, Advisory, Groundcare, Simulated game and Conference divisions. The Farming division accounts for 60% of the business with Advisory and Groundcare representing around 20% each.
Sentry Farms
Sentry Farms deal with farm business tenancies and act as contractors through management agreements running in the main large arable estates. As a farm management company Sentry built its reputation on commodity production but in recent times things have changed with the aim today of adding value to existing businesses.
As Norfolk business manager, John Barrett, explained land ownership has been changing with more and more non traditional farming families taking over land which they see as a positive investment. Sentry Farms offers a flexible approach to farming and managing the land with the base objective of making an operational margin. This may involve Sentry running the unit and reporting on a regular basis or for those landowners wishing to retain full control of their business associate membership allows them to benefit from the economies of scale working with Sentry brings.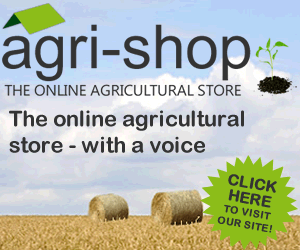 In simple terms the strength of the company is based on expertise and knowledge from their hands on management of farms.
The company's front line management has expertise in all mainstream agricultural enterprises covering crops and animal husbandry. In addition they offer practical advice on farm added value covering such areas as premium crop production, farm retail, niche markets and surplus property/building utilisation.
An example of adding value to business they have turned maize growing in Norfolk into a tourist attraction by creating a maize maze. Other examples include free range chicken and beef production to supply local butchers with top quality meat. In Northumberland a Sentry farm has opened a farm shop which only sells food which is either organic or produced from traditional farming methods linked to the natural environment. Blagdon Farm shop is only 15 minutes from Newcastle and is a LEAF (Linking environment and farming) demonstration farm.
Not surprising the company maintains close working relationships with the mainstream agricultural suppliers of machinery, seed, sprays, fertilisers and the like which itself brings in major economies of scale due to their buying power. In addition due to the close working relationship with their suppliers they can call on a wealth of technical backup and service/support.
As important in today's environment is the ability to understand and complete the myriad of government and EU paperwork. In addition production of detailed budgets, cash flows, P & L budgets with regular monthly monitoring are yet another areas where Sentry can help working together with the advisory division.
Sentry advisory
Key services offered by Sentry Advisory cover management and business advice, land management and environment and financial services.
Management and business advice covers the following key areas:
• Proactive business solutions
• Business reviews
• Analysis of alternate incomes
• Collaboration
• Diversification
• Practical advice
• Associate membership
Land management/environmental
• Property management
• Valuations
• Cross compliance/environmental issues
• Single farm payment
• Health and safety
• Farming agreements
• Digital mapping
• Waste management
Financial services
• Budget preparation
• Cash flow forecasts
• Benchmarking
• Enterprise reporting
• Management accounts
• Book keeping/payroll services
• VAT
Benchmarking is one of today's inwards in agriculture and Sentry have spent a great deal of time in creating benchmarking reports which cover the following parameters:
• Financial performance
• Gross margin performance
• Machinery operational costs
• Labour costs
Benchmarking shows where investments should be made and identifies areas where specific farming activities are under performing against Sentry guidelines.
Sentry GroundCare
The groundCare division provides services tailored for the landscape, environment and countryside involving such things as access solutions. The company has detailed knowledge of the issues surrounding access to land and can provide access management advice. From Scotland through to the south of England they can provide access furniture and work with both individuals and local authorities. It is not surprising the have moved into such leisure areas as skate board parks, woodland walks to playground construction.
Other areas of involvement include:
• Landscape design and management
• Environmental schemes
• Woodland and forestry
• Weed management and control
• Construction and engineering
• Water management
• Fencing and boundary management
Simulated Game shooting is another Sentry activity which offers an exhilarating range of shooting experiences in a sociable environment. In addition the organisations annual conference attracts over 300 farmers each years to Chilford Hall near Cambridge where top line speakers address key topics of the day.
Comments
No comments posted yet. Be the first to post a comment