Hybu Cig Cymru - Meat Promotion Wales (HCC) - launches a new trade and consumer marketing campaign this September.
The new catchline for the marketing push is 'Not All Lamb Is Created Equal' and is set to increase consumer demand, ultimately driving sales in the retail and hospitality sectors.
HCC is investing £500,000 in delivering a raft of on and offline advertising, PR and social media activity from this autumn through to summer 2015.
High
light
ing the superlative quality of lamb born and raised in Wales, the campaign focuses on the promotion of Welsh Lamb as a flavoursome and versatile option for every household with a taste for great food.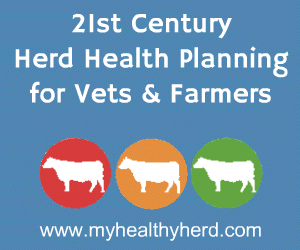 Perfectly timed in line with peak availability, the 'Not All Lamb Is Created Equal' campaign will motivate cooks and diners alike. Fresh TV, digital and consumer press advertising in lifestyle, food and supermarket magazines picks up where previous ads left off, emphasising the product's provenance and its well-deserved Protected Geographical Indication (PGI) status as one of the world's most cherished foods.
Recognising the ever-increasing relevance of social media in the battle for consumer attention, the campaign will up the ante on Facebook, Twitter, Pinterest and Instagram, sharing accessible recipes as diverse as they are inspiring. It's also intended that traditional magazines and food columns will revisit Welsh Lamb as a culinary classic worthy of a contemporary twist.
Great British Chefs, the thriving online foodie magazine, is backing the campaign in an exclusive deal to provide brand new Welsh Lamb recipes and 'how to' video content from some of the UK's top chefs.
The campaign kicks off with digital advertising and at point-of-sale with an innovative competition promoted through independent butchers and on-pack in multiple retailers, encouraging amateur cooks to show off their favourite Welsh Lamb creations in a bid to win a hamper of Welsh Lamb.
Philippa Gill, HCC's Brand Marketing Executive, said: "With some fresh strategic thinking and more than a little creativity, we're confident this integrated approach, which puts the digital consumer at the heart of our communications, will deliver real benefits for everyone in the supply chain.
"Make sure you're fully stocked with Welsh Lamb. It's what customers will be looking for this season."
Comments
No comments posted yet. Be the first to post a comment