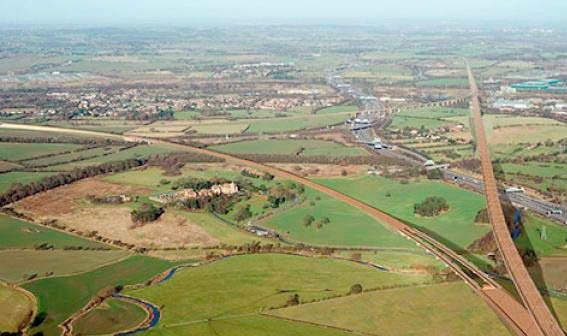 The CLA yesterday told the Environmental Audit Select Committee that HS2 Ltd had missed the opportunity to deliver a better environment.
The organisation said HS2's reluctance to consult with landowners over delivering, managing and maintaining new habitats will hinder the environment.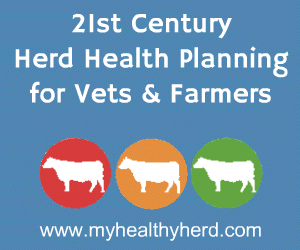 CLA President Henry Robinson said: "HS2 Ltd aims to carry out the project with no net loss to the environment, yet the company has failed to consult with the landowners who currently manage it.
"It is simply not good enough to compulsory purchase land arbitrarily in the vain hope that a good habitat will result where market solutions may be available.
"HS2 needs to engage with landowners to look for opportunities to establish the best sites for biodiversity offsetting, which may be away from the railway corridor, and on less productive land in locations that impact on agricultural and other businesses to a lesser degree."
The CLA said detailed plans must be in place to show how this habitat will be established, maintained, monitored and paid for. If the habitat were really well managed, then less land would need to be acquired
Mr Robinson added: "Landowners need to be consulted now to ensure the best management options for this replacement are considered, not after swathes of additional land have been compulsory purchased without a proper plan."
The announcement by the new head of HS2 to fast-track the project has only increased the NFU's serious concerns over the route, raising further the need to engage with and understand the impact on farmers.
Sir David Higgins has proposed bringing the building of Phase Two of the line forward by including a 43 mile stretch to Crewe, six years earlier than planned. He has also urged cross-party political consensus over the project as any Parliamentary delays would lead to added time and cost.
The NFU said it was increasingly concerned over the lack of time available to consult on how HS2 might have an impact of farmers' businesses, their ability to make allowances for the effects on habitat – such as tree planting and grass meadows -especially given there is still no clear indication as to where the route would pass between Birmingham and Crewe.
Dr Andrew Clark, NFU head of policy services, said: "We recognise the importance of investing in the nation's infrastructure to ensure better communication and transfer of goods and services. However, we are worried over a distinct lack of engagement with the farming community which will be directly affected by the proposed route as well as the Government's refusal to consider prompt and adequate compensation for farming livelihoods damaged by this national project. HS2 really needs to do more to ensure all farmers and landowners are contacted and properly informed so they fully appreciate the impact on their businesses. We also know from our experience under Phase One that it is only since the publication of the Environmental Statement consultation that they have actually become fully aware of exactly how much land is likely to be taken from their holdings.
"The NFU is pleased to see that Sir David has stated that he has rejected any thoughts that the project should cut back on planned mitigation measures whether noise or environmental. These are vital for landowners and farmers. They will help reduce the impacts on hundreds of farming businesses and may help remaining businesses to continue during the disruption of the construction phase.
"Sir David also said that he is fully supporting the Government's approach to property compensation. We have already said that we'd like to see the compensation schemes that have been consulted on brought in as soon as possible so that people suffering from b
light
can gain from the benefits of the different schemes.
"The NFU also backs Sir David's call for greater connectivity. We have stated our support for the project to be integrated into the existing rail network if rural communities, which will be drastically affected by the construction, are to see any benefit from HS2."
Comments
No comments posted yet. Be the first to post a comment