Sheep farmers had a pretty rough ride in spring last year and this year the wet weather has meant housing for longer, with all the associated costs and effort that involves. But in the midst of all the clouds there are some definite silver linings – with lower concentrate prices and rumours of an anticipated above average lambing percentage in many flocks. The key now is to take precautions against diseases affecting young lambs, such as coccidiosis, as James White, Elanco Ruminant Marketing explains.
"Every year lambing brings new challenges and this year our customers are telling us they are optimistic. Good grazing at the end of 2013 and supplementary feeding around tupping last year is widely anticipated to deliver good lambing percentages. Yes, it's been wet this year but lower concentrate prices have meant that it is more cost effective to house ewes and start lambs on creep feed. We fully expect this to improve lamb survival and
fuel
better growth. That's great news as lambs are making good prices."
This combination of lamb value and low concentrate costs means that some farmers intend to finish lambs indoors to take advantage of those early to market prices, while many more lambs will be finished on concentrate fed from troughs outdoors. To make the most of this
wind
fall farmers must make sure they don't take their eye of the ball when it comes to coccidiosis. There are anecdotal reports that last year many farms experienced trouble with high levels of coccidiosis and this year there is concern that there may be a knock on effect due to higher oocyst challenge as a result.
The very thing that makes the picture rosy this year – increased concentrate feeding – might also increase the risk posed by coccidiosis. Troughs placed in the same position year on year – often in the driest places on the field – may create hotspots for the disease, allowing oocyst build up. Higher lamb percentages resulting in more animals, kept indoors for longer, may also allow oocysts to increase in numbers in the environment, with outbreaks increasingly likely as a result.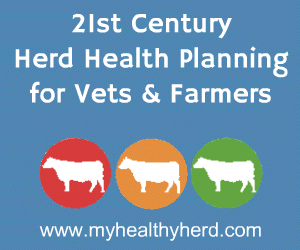 But overall, this is a good news story. Farmers are ideally placed to get more lambs to market earlier and to make sensible levels of profit this year. With better margins there's more than enough wriggle room to invest in making sure those lambs really deliver on their potential.
Discussion with the farm's vet or animal health advisor may be useful in determining whether there are factors that might change the pattern for individual farms this year – perhaps batching up age grouped lambs isn't going to be as practical, or increased trough feeding will raise the level of risk, or the usual wet weather trigger has been dealt with by housing but longer housing has brought new challenges. This could mean differences in the timing of disease on farms where there has previously been a known pattern.
In the face of an outbreak, early treatment of all the animals in the batch is recommended. James White puts it this way, "There's no dilemma this year over whether to skimp or spend; the priority has got to be getting big, healthy lambs to market as early as possible to make sure that 2014 is the year that makes it all worth it."
Comments
No comments posted yet. Be the first to post a comment