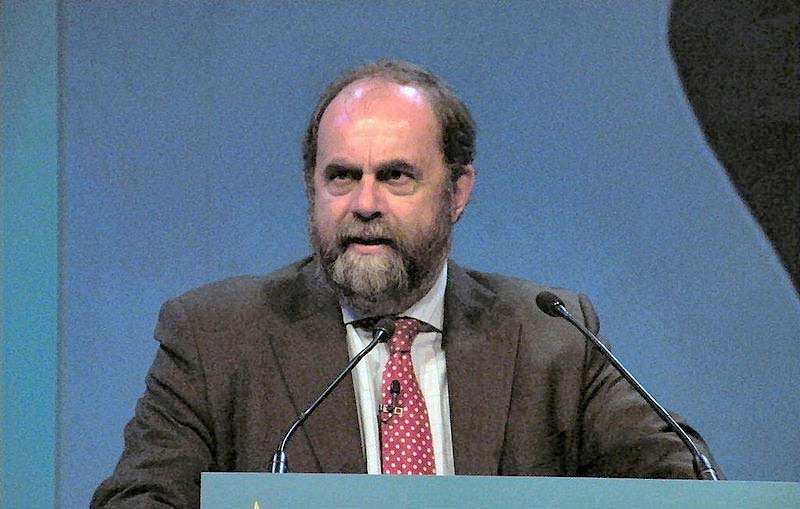 The Humane Society International UK has accused Farming Minister David Heath of 'misleading' a Member of Parliament about the transparency of badger cull 'humaneness assessments'. The cull pilot schemes began in Somerset, then in Gloucestershire last week.
The Society said Heath misled Adrian Sanders MP in a written response on 2nd Sept. Sanders asked Heath why DEFRA heavily redacted a document about assessing badger cull suffering before releasing it to Humane Society International/UK for public distribution. Mr Heath stated: "not doing so could adversely affect public safety and/or damage the environment. Non-disclosure of information in this manner is permitted and is in accordance with the Environmental Information Regulations, which include specific exceptions."
"In fact, the assessment of badger suffering was ordered to be released last month. That was the decision of the Information Commissioner's Office, which in a decision dated 6th August had found that DEFRA was wrong to apply the Environmental Information Regulations in defence of its refusal to disclose. Mr Heath should have been fully aware of this at the time of his response."
Mark Jones, executive director of HSI/UK said: "Farming Minister David Heath owed a fellow Member of Parliament complete and up-to-date information on a subject that has aroused such strong public feelings and put so many animals in jeopardy."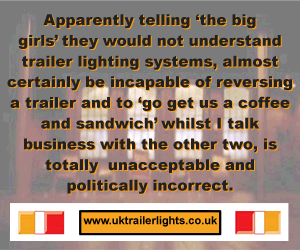 "DEFRA has refused to answer how its 'humaneness assessment' - one of the key stated purposes of the pilot culls - will be conducted. In spite of the Information Commissioner's order to DEFRA to disclose, HSI/UK is still awaiting the information."
Few badger carcasses, representing less than 5 percent of badgers to be targeted, will be collected for examination during the pilot culls. DEFRA has failed to answer how these will be selected for post mortem examination; what examination protocols will be used to determine humaneness; and how shot and wounded badgers who retreat underground to die (and will arguably suffer the most) will be factored in to the humaneness assessment.
Comments
09-09-2013 07:03 AM
| Posted by reg pollard
DEATHRA,& that other lying MURDERING toe rag Owen PRATerson,know this slaughter is far from Humane,innocent healthy badgers been shot, then torn apart by dogs,then taken away to the incineration plant,before anyone gets to see the body.can't believe this has gone on so long.This is another government cover-up,something should be done about it,immediately,once the truth does come out we will see how loyal these people are to each other,they will be running scared like the rats they are.
09-09-2013 10:39 AM
| Posted by Awa
Torn apart by dogs? Don't you mean torn apart by little green cyborgs controlled by the supercomputers which also control the evil politicians from a parallel universe?
09-09-2013 14:18 PM
| Posted by rogerout
One can only hope that those organisations on the ground against this cull will by the end of this first stage have sufficient evidence of their own. To blow wide apart this deliberate action by DEFRA to hide the truth. They have throughout acted in this same manner. You could call it lying, but it actually much worse than that. It is being in a position to deliberatly deceive the electorate.
09-09-2013 14:29 PM
| Posted by barbara garwood
A mass slaughter of our wildlife is continuing and the carnage is not even mentioned in the media. The police are turning a blind eye to laws being broken but very different to the brave souls trying to stop this total barbarity. It must be shown to the public. I have sleepless nights,I AM DEVASTATED, SOMEONE SHOW THE SCREAMING WOUNDED BADGERS SET UPON BY DOGS, INCLUDING BABIES. NO MONITORING, A COMPLETE FREE FOR ALL!!!
09-09-2013 14:40 PM
| Posted by Veg Pollard
OHFOFF
09-09-2013 18:58 PM
| Posted by diane yates
The suffering of the badger population in the pilot cull areas is heart wrenching Dogs are being used and badgers are screaming in pain before they die. Disgusting this is happening and let them dare say this has been successful Owen Patterson loves killing squirrels on his land by using traps which chop their heads off This is the type of person who is heading this cull no humaneness in this man. Scientific evidence has proved that this cull will make no difference to TB

09-09-2013 19:41 PM
| Posted by fantastic mr fox
The scientific report given to the government clearly stated that culling was not an option for many reasons. It almost appears deliberate in its malicious ignorance to blunder onwards with such an outdated and barbaric set of actions. Many hugely gifted people worked hard on an unpleasant job for a decade no less to provide for the government and defra with the best way foward. Then in its infinite wisdom, the government choose wanton cruelty short sightedness and greed.
09-09-2013 20:21 PM
| Posted by Susan Berry
Nothing but lies and deceit from Cameron, Paterson, Defra, the NFU and the farmers but the truth is now oozing out like the blood of the innocent badgers. This government is a disgrace! STOP THE CULL!
10-09-2013 08:37 AM
| Posted by reg pollard
Since this tory government came to RULE,we have all heard ridiculous statements from the toffee noses,pompous,ho-ha,Henry tory prates,However Tory PRATT of the month goes to,Ian Liddell Grainger,for his statement on the good people who are against the badger cull,we are all scroungers' ,wants to look at his toffee nosed pals first,they are the scrounger's,cheeky little person Bet he claims for his Financial Times,on his expenses sheet.Shameful Man.
10-09-2013 13:24 PM
| Posted by cobra
More & more, people boycotting English dairy products & supermarket's that supports this Disgraceful slaughter of badgers,well done people.
13-09-2013 14:31 PM
| Posted by Barri
What an excellent stooge Mr Heath makes - huffing and puffing, but no teeth in the House.
Meanwhile we can all watch his beard grow.