The House of Commons has been forced into a U-turn following outrage at the revelation that chefs in the Commons restaurant have been avoiding fresh British eggs.
An article in the Mail on Sunday revealed that Commons chefs were using liquid pasteurised eggs from Holland to make scrambled eggs and omelettes, and a Commons spokeswoman claimed it was on advice from the Food Standards Agency (FSA). "Dishes such as scrambled eggs, mousses or omelettes which do not reach a core temperature of 75 degrees Celsius are now made using pasteurised liquid egg, rather than fresh eggs. This is in line with Food Standard Agency advice," she said. She told the Ranger that Dutch pasteurised eggs were being used because they were the only supplies available at the time and they were a cost effective option.
But after complaints from UK egg industry representatives, she said that catering policy was now being reconsidered. "We are reviewing our current policy of using liquid egg for dishes cooked at below 75 degrees centigrade and will report the review to the Admin Committee in September." Subsequently, Sir Robert Rogers, Clerk of the House of the Commons, announced that in future the Commons restaurant would use fresh British eggs.
He said in a statement that from September 2 "fresh Lion brand stamped British eggs will be used to prepare omelettes and scrambled eggs in 'to order' outlets. For large-scale production of egg-based dishes, liquid pasteurised egg will continue to be used in line with industry best practice. This pasteurised egg will now be sourced from British producers. The House of Commons Catering Service has a five star food safety rating and this change of policy remains consistent with these very high standards."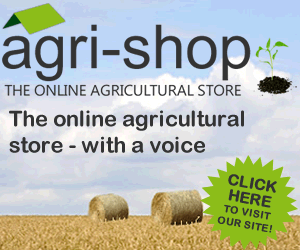 The statement issued by the House of Commons, Dr Lisa Ackerley, visiting Professor of Environmental Health at the University of Salford and managing director of Hygiene Audit Systems, said, "Salmonella poisoning in the UK has decreased dramatically in recent years, thanks to the vaccination programme for British eggs, together with good industry practice of using pasteurised eggs for lightly cooked dishes. By adopting this approach the catering services can continue to offer a high level of service, whilst reducing risks to its customers."
When news broke about the Commons avoiding fresh British eggs, Roger Gent, chairman of the British Free Range Egg Producers' Association (BFREPA), said it was like Edwina Currie all over again. "Our industry has spent millions since then and the incidence of salmonella in British eggs is now amongst the lowest in Europe and probably the World. But all that seems to have counted for nothing if this is what the House of Commons is doing. I don't know whether it is silly season but can you imagine the damage this kind of thing could do to the egg industry in this country," said Roger.
There was a similarly angry reaction from a number of MPs. Tory MP Nicholas Soames described the policy as "absurd." He protested about the decision at a meeting of the Commons Administration Committee, which is responsible for Commons catering, and Labour MP Thomas Docherty, who is vice chairman of the committee, immediately demanded an inquiry. He said, "I have asked managers to find out who took this ridiculous decision."
The claim that House of Commons chefs were simply following the guidance of the Food Standards Agency was undermined when the FSA told the Ranger that no such guidance existed. "There is no requirement (or guidance) for caterers to use liquid egg rather than fresh eggs where the egg is to be fully cooked," said a spokeswoman.
She said, "For vulnerable groups (the elderly, infants under five years of age, expectant mums and anyone with a serious or long-term medical condition) there is guidance that caterers could use pasteurised egg in any food that will not be cooked or only lightly cooked e.g. mayonnaise. This is simply guidance and not a legal requirement."
The British Egg Industry Council (BEIC) described the ban on the use of fresh eggs as "ridiculous." Andrew Joret, chairman of the BEIC, said, "British eggs have never been safer. The British Lion food safety scheme has been widely praised by Government and food safety experts for effectively eliminating salmonella from British eggs, so this decision is bizarre.
"As the Food Standards Agency has clarified that the ban is unnecessary, we would hope that MPs will be able to enjoy fresh British eggs again in the near future."
"Ludicrous" was the word used to describe the House of Commons policy by Duncan Priestner, chairman of the National Poultry Board of the National Farmers' Union (NFU), who is, himself, an egg producer in Cheshire. He said that British eggs were amongst the safest in the world.
All commercially produced eggs produced in the United Kingdom, whether produced under the Lion scheme or other assurance schemes, are subject to strict salmonella controls. Those controls operate under the National Control Programme (NCP), which was implemented in January 2009. The Department for Environment, Food and Rural Affairs (Defra) told the Ranger that figures produced under the National Control Programme showed that the United Kingdom had the lowest incidence of salmonella of all the major egg producing countries in the European Union.
Duncan Priestner said that under the National Control Programme it was a legal requirement that all UK farms with more than 350 laying hens tested their flocks for salmonella. The most recent NCP results showed UK prevalence levels were extremely low at 0.25 per cent for salmonella enteritidis and salmonella typhimurium.
Of the decision by House of Commons chefs to use imported liquid eggs rather than fresh British eggs, he said, "This is all very frustrating. MPs have been very supportive of our Buy British campaign and the more recent Back British Farming campaign. There is also a groundswell of support from British consumers wishing to support British Agriculture by buying British."
He said, "Parliament, in allowing this action by their caterers, is bucking this trend.
The NHS endorse eggs as a good choice as part of a healthy, balanced diet. As well as being a source of protein, they also contain vitamins and minerals. Eggs are a good source of protein, vitamin D, vitamin A, vitamin B2 and iodine. In addition they are low in sugar and, unlike most other foods, there is no recommended limit on how many eggs people should eat."
He said, "We will work with the Commons Administration Committee that is responsible for catering in the House of Commons to reverse this decision – this work will be helped tremendously if members can raise with their MP the strength of feeling on this matter at their earliest opportunity."
Duncan Priestner said that, now that the Food Standards Agency had clarified that the ban was unnecessary, he hoped that MPs would be able to enjoy fresh British eggs again in the near future. The about-turn announced by Commons officials has, apparently, made that hope a reality.
Comments
No comments posted yet. Be the first to post a comment