The House of Commons has moved to avoid another embarrassing rift with egg producers following its earlier omelette-gate row.
Both the United Kingdom egg industry and politicians reacted angrily to the revelation that House of Commons chefs were avoiding the use of fresh British eggs when making scrambled eggs and omelettes. Commons officials claimed that the chefs' use of liquid pasteurised eggs from Holland was on the advice of the Food Standards Agency (FSA), although the FSA responded by saying no such advice existed.
A review of the policy was ordered following complaints from politicians and representatives of the UK egg industry, and the Commons subsequently announced a U-turn. Sir Robert Rogers, Clerk of the House of the Commons, said that in future the Commons restaurant would use fresh British eggs. "Fresh Lion brand stamped British eggs will be used to prepare omelettes and scrambled eggs in 'to order' outlets. For large-scale production of egg-based dishes, liquid pasteurised egg will continue to be used in line with industry best practice. This pasteurised egg will now be sourced from British producers. The House of Commons Catering Service has a five star food safety rating and this change of policy remains consistent with these very high standards."
However, Commons officials have now moved to avoid upsetting producers whose eggs are produced through different quality assurance schemes from Lion. A spokeswoman for the Commons has said that the wording of the new policy will be amended to include eggs sourced from any British vaccinated flocks rather than from solely Lion flocks.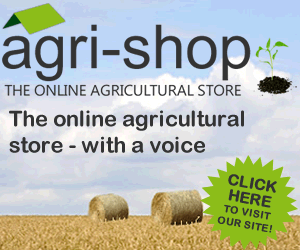 The new statement avoids the Commons becoming embroiled in a row like one involving the Food Standards Agency (FSA), following a complaint that environmental health officers were wrongly advising that consumers should buy only Lion eggs. The issue was pursued by Tony Burgess of Birchgrove Eggs, who uses SALSA (the Safe and Local Supplier Approval scheme) and who is also a Freedom Food producer, and who persuaded the FSA to issue clear guidance that all commercially produced eggs in the United Kingdom were produced under the National Control Programme for salmonella and were subject to the same salmonella controls.
Tony complained to the FSA after seeing an episode of the BBC series Food Inspectors, in which an environmental health officer said that consumers should only buy or use Lion coded eggs because they were vaccinated against salmonella. He eventually received a letter from the FSA to say that "the agency intends to write to all local authorities shortly to re-iterate the position on the controls which apply to eggs. As you mention in your email, under EU legislation there is a National Control Programme (NCP) for salmonella in laying hens, which has been in place in the UK since 2008. The NCP is implemented by Defra and we recognise that all eggs produced in the UK should comply with this standard. Similar controls are required to be followed in other EU member states."
Having won his argument with the FSA over the credibility of non-Lion eggs, he was dejected to see that the House of Commons was about to specify solely Lion eggs. "I am disappointed because the National Control Programme is something that is operated by one of their own departments, Defra. They should know that it covers all commercially produced eggs in this country, not just Lion eggs."
Tony said that he could see that it must have been embarrassing for Lion, after all the work it had put into lobbying in Westminster, to find that the chefs were avoiding fresh British eggs in favour of imported liquid egg, but he said the fact was that all commercially produced British eggs were safe, not just Lion ones. "That is something that Defra should be emphasising and it should be doing so loudly."
After it was pointed out to House of Commons staff that a previous row had arisen over environmental health officers recommending only Lion eggs, it said that it would re-word its policy again. A spokeswoman said, "The term `Lion stamped' was used in our statement as these are the type of eggs we have been using for a number of years. We know that it is a requirement for rigorous programmes to be in place for all British eggs and so are happy to change our policy wording to `British eggs from vaccinated flocks' for the avoidance of doubt."
Tony Burgess said he was pleased that the House of Commons had agreed to the change, as eggs produced under schemes like SALSA or Laid in Britain complied with the same NCP standard as Lion eggs.
Under the National Control Programme it is a legal requirement that all UK farms with more than 350 laying hens test their flocks for salmonella. The Department for Environment, Food and Rural Affairs (Defra) told the Ranger that NCP figures showed that the United Kingdom has the lowest incidence of salmonella of all the major egg producing countries in the European Union. The most recent NCP results showed UK prevalence levels were as low as 0.25 per cent for salmonella enteritidis and salmonella typhimurium.
Included in the House of Commons statement announcing that chefs would in future use fresh British eggs was a comment from Dr Lisa Ackerley, visiting Professor of Environmental Health at the University of Salford and managing director of Hygiene Audit Systems. She said, "Salmonella poisoning in the UK has decreased dramatically in recent years, thanks to the vaccination programme for British eggs, together with good industry practice of using pasteurised eggs for lightly cooked dishes. By adopting this approach the catering services can continue to offer a high level of service, whilst reducing risks to its customers."
Roger Gent, chairman of the British Free Range Egg Producers' Association (BFREPA), had described the original policy of avoiding fresh British eggs as "like Edwina Currie all over again." Andrew Joret, chairman of the British Egg Industry Council (BEIC) described it as "ridiculous," and Duncan Priestner, chairman of the National Poultry Board of the National Farmers' Union (NFU), said it was "ludicrous."
Comments
No comments posted yet. Be the first to post a comment