A spring of high disease pressure and hungry crops has provided a challenge for the six student teams fighting it out to grow the most profitable crop of winter wheat in the 2014 Cereals Challenge.
The Cereals Challenge plots are based on Chrishall Grange farm in Cambridge, the site of the 2014 Cereals event. Six plots of Santiago winter were officially handed over to the student teams in February to manage and market in real time through until the final judging at the 2014 Cereals Event.
Judged by Keith Norman, technical director at Velcourt, Dick Neale, technical manager of Hutchinsons, Cereals host farmer Robert Law and Chrishall Grange farm manager David Hurst, the competition will look at each team's agronomic recommendations (based on appropriateness and timeliness of recommendations), input cost management, estimated crop yield and the quality, as well as the marketing of the crop.
"So far this spring, the excellent growing conditions and very challenging disease threats, from rust and Septoria, have meant that all the plots have needed close attention and care to ensure that they are kept disease-free and standing as the crops head towards flag leaf emergence," says Andrew Mortimer of Velcourt who manages the plots on a day-to –day basis.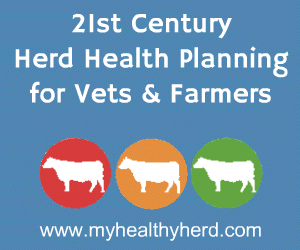 "It is very interesting to see the various approaches taken by individual teams as all of them have been very different, no doubt some will work better than others, but that is why this is such a valuable learning experience for the students as they get to see and discuss the results of their own recommendations."
Rory Galloway, who captains the Harper Adams University team, says his team are really enjoying the task: "Turning theory into practice and making the correct agronomic decisions for the plot has been a challenge – but a good one."
"So far we are happy with the way the crop is performing; we have managed to get a well tillered, disease-free crop coming up to T2 which is what we were aiming for."
"Initially the crop was patchy and not particularly well established so we tackled this by applying an early and high dose of chlormequat to encourage tillering."
The Harper Adams University team have focussed on feeding the crop, applying 60kg/ha urea at growth stage 30 and then 160kg/ha ammonium sulphate and ammonium nitrate split into two applications later on. "We calculated the nitrogen recommendations using the field assessment method in RB 209, this gave us a figure of 240kg/ha, however as the site is in a NVZ the maximum limit we are able to apply is 220kg/ha for an 8t/ha crop.
"We included ammonium sulphate in the recommendations as this area is known to have a sulphur deficiency. We also assumed that the yield potential of this crop would be limited as it is a third cereal."
The Royal Agricultural University team have taken a similar approach, with the mild February weather resulting in their plot receiving an early nitrogen application. "We applied 50kg/ha ammonium sulphate on 17th February, which was followed up with 80kg/ha ammonium nitrate at growth stage 30 and we still plan to add another 45kg/ha ammonium nitrate at growth stage 45, which will give a total of 210kg/ha N."
"We also modified our planned T1 sprays as the disease threat was lower than we had thought but we had to up our PGR input to strengthen the stems and prevent any later lodging," explains team captain, Annabel Hamilton.
Bill Meredith, head of agriculture at Riseholme College, believes that this is an excellent opportunity for students to involve themselves in the real time decision making processes that agronomists and growers make on a daily basis. "The fact that the winning team must produce the highest profit, and take into consideration the marketing of the crop, makes the challenge all the more realistic."
Comments
09-07-2014 17:44 PM
| Posted by John Freeman
Having looked at all the treatments that the six teams gave their crops there is much to admire about the young students that are coming into our industry. They are very much needed.

However, I would suggest that the the teams that won the first three awards did so on outdated farming practises that are not relevant today when fungicides are less effective than they have ever been.

Presuming profit just because you have have kept your costs down is living in cloud cuckoo land. Most of the programmes I saw on the day will be dead now with septoria and/or yellow rust.No way could a yield prediction be made at cereals.

Riseholme college in my opinion grasped the nettle, they had the foresight to apply some phosphate on a deficient site( no one else did). Their fungicide policy mixed up the actives to delay resistance, and they embraced the ideology of trace elements to improve plant health to help with disease control when fungicides are less effective.

I think some of the judges should come and smell the coffee and join the real world rather than what all of us have been doing for the last 20 yrs.