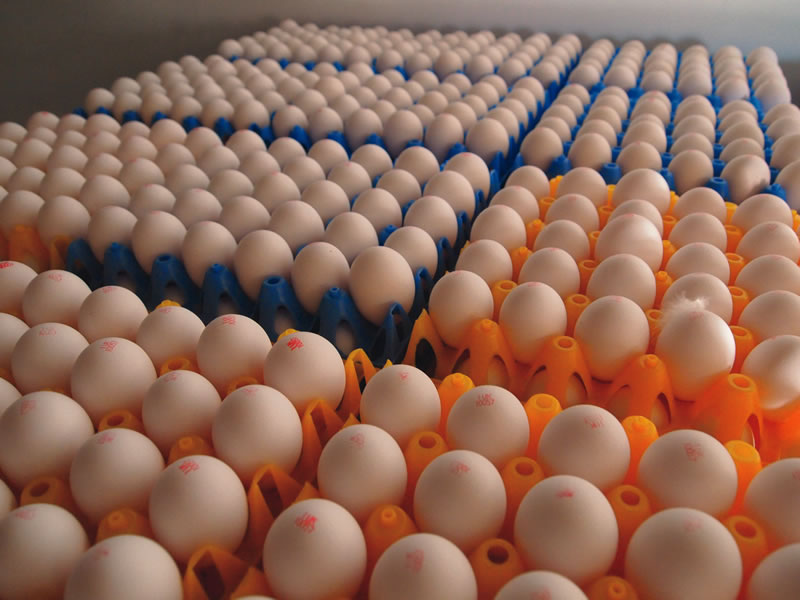 Competition appears to be increasing in the free range egg market, with contracts changing hands, some packers looking for new producers and suggestions of a current retail trend away from cage towards free range eggs.
Noble Foods has picked up new business with both Marks & Spencer and Morrisons, although the country's biggest egg company will lose some of its business with Sainsbury's in the New Year. Glenrath Farms is thought to have gained some more Sainsbury's volume, although the company remains firmly tight-lipped about the suggestion, and it is suspected that the expanding Lincolnshire firm, Fairburn's, may also have gained a foothold in Sainsbury's, the country's second largest supermarket group.
Potter's has won a contract with Tesco and Sunrise Eggs is one company that is on the look-out for extra producers. Chris Stocks said that Sunrise had won some extra business and needed more free range production, although he said the company was looking to increase supplies in a controlled way. "We don't want to do it in a big, irresponsible way but we do want producers located in the right areas, mainly in central England," he said.
Chris said there was a clear trend towards free range from cage, largely, he thought, because of some discounting and lower pricing, although he said that good producers could still secure a decent return on their eggs. "Good quality free range can command a good price," said Chris.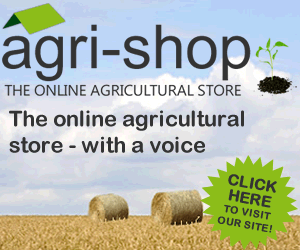 Sarah-Louise Fairburn said Fairburn's was still looking for new producers, although she refused to say whether or not the company had picked up any Sainsbury's volume from Noble. Fairburn's was Noble's biggest contracted egg supplier before deciding to go solo after nearly 40 years as a contracted producer. The family invested one million pounds in a new packing centre, launched two new brands and it has increased its own egg production, as well as seeking new contract producers. It has already added 32,000 birds to its free range production and is currently adding an extra 64,000 birds, which will take total free range bird numbers to nearly 268,000. The company is also increasing cage production.
"We are increasing our own production to make sure we can supply the contracts we have won and we are also still looking for new producers. A lot have already moved to us but we are still looking for more," said Sarah-Louise.
Free range eggs from James Potter Yorkshire Free Range Eggs went on sale in 95 Tesco Express stores across Yorkshire in September - a contract that delighted James Potter. "This is obviously great news for the business and for the profile of our ever-growing brand." The company is Yorkshire's largest producer of free range only eggs. It has seen volumes increase by 250 per cent in the past five years, with significant investment going into hen housing and a state-of-the-art crack detection system, which can monitor 130,000 eggs per hour. The company has only ever produced free range eggs and James says it continues to focus on producing the highest quality free range eggs by combining traditional animal husbandry with continued innovation.
He said, "It's clear that Tesco is very much in tune with the current consumer trend – probably sparked, in part, as a result of the Horsemeat Scandal – towards buying local, quality produce, hence the decision to list us in so many Yorkshire stores."
James said that the Tesco Express listing also helped to tackle the perception that free range eggs were notably more expensive than cage eggs. Research by the company indicates that it would cost consumers just £5.55 a year to make the switch from cage to free range eggs.
Gains and losses at Noble Foods were outlined in a letter to its producers from contract producer and farms director, Tom Willings, who said that competition had intensified, leading to business changing hands. "In both Marks & Spencer and Morrisons we're pleased to have secured new business while we're disappointed to be losing some volume in Sainsbury's in the first quarter of next year. Encouragingly, our branded business continues to perform well," he said.
Tom indicated in the letter that he expected competition in the egg market to continue to intensify. "Though it's a feature of every day life, it's ever more likely that our competitors will be knocking on doors as they attempt to source eggs of an appropriate retailer specification. However, please be absolutely clear that the commitment to our existing supply agreements remains resolute."
He said, "While this sort of activity is typical of the 'cut and thrust' of the retail industry, this number of changes in such a short space of time is unusual and means that we need to revisit our producer pool structure again. We're in the process of reviewing the shape of our future egg requirements and will be in touch again as soon as everything has been worked through. Conscious that the recent soya-related restructure caused some confusion, details of this change will be provided with as much notice as possible."
Tom said in the letter that the "egg market as a whole has had a difficult few months." He said the total retail volume was in decline and only the heavily discounted free range category was seeing "relatively modest growth." He said, "The statistics show that, whilst overall sales have declined by around three per cent versus last year, free range sales have grown by nearly six per cent. However, with around 20 per cent of free range volumes being sold on promotion, it is no surprise to see value sales only very marginally ahead of last year. Meanwhile, despite corrective measures to diminish the surplus of cage eggs, wholesale market prices have been rooted in the low 40 pence per dozen range for a number of weeks, which is barely covering feed costs," said Tom.
He said it was a relief that feed prices were falling, although he said this would inevitably lead to pressure on egg prices as supermarkets looked to recover price increases secured in 2012.
Comments
No comments posted yet. Be the first to post a comment