It's not all about chocolate eggs this Easter...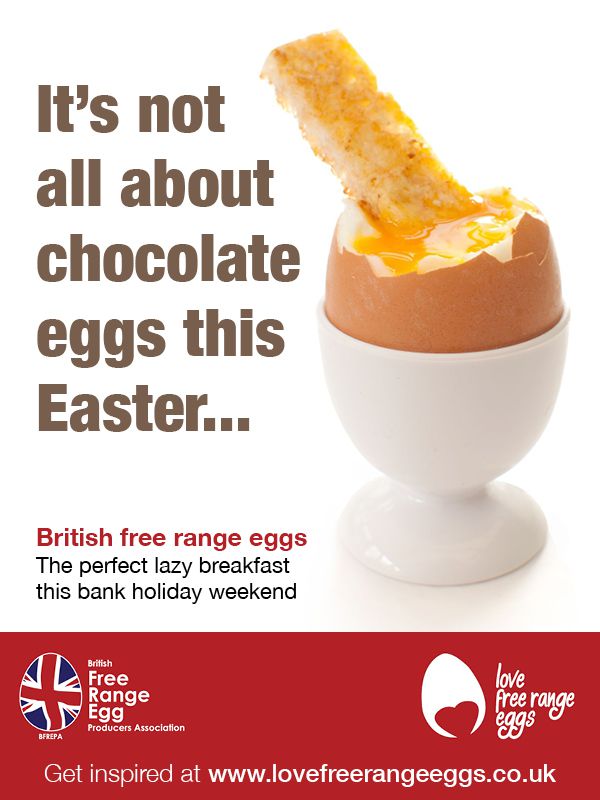 Eggs are an essential part of the Easter bank holiday weekend, but they don't have to be made of chocolate.That's the message from the British Free Range Egg Producers Association which is reminding shoppers that there are hundreds of free recipes available to them online at www.lovefreerangeeggs.co.ukFrom the lazy bank holiday breakfast to the show-stopping Easter celebration cake, free range
eggs
are one of the most versatile and essential ingredients in the kitchen.Whether you've got a dish in mind or you're in need of inspiration, the Love Free Range Eggs website has a huge array of recipes supplied by some of the country's most famous chefs such as Delia Smith, Valentine Warner and Anthony Worrall Thompson.Log on now to get inspired.Why not try this recipe for Easter? The perfect
eggs
Benedict for four people...Ingredients1 large tomato, sliced horizontally1tsp white wine vinegar4 medium or large free range eggs2 Seeded bagels, sliced in half4 slices roast ham4 heaped tablespoons hollandaise sauceMethod1. Heat the grill to high, season the cut sides of the tomatoes and grill for 3-4 minutes. Keep warm2. To poach the eggs, bring a deep pan of
water
to the boil. Pour in the vinegar and break each egg into a separate ramekin. Turn the heat down a little, swirl the
water
to create a whirlpool and gently pour an egg into the centre of the whirlpool to create a round shape. Cook for 2-3 minutes, then remove with a slotted spoon to a warm plate. Repeat with the remaining eggs.3. Meanwhile, toast the bagels and top each half with a slice of ham. When the
eggs
are all done, add a tomato half to each bagel, a poached egg and a spoonful of hollandaise sauce.
Download

Trending Now
Viewed
Discussed