30-09-2008 13:00 PM
| News
With eight reported cases of infectious imported animals in the UK and over 15,000 cases of BTV8 having been reported in France so far this year, the potentially devastating threat to UK livestock and farmers livelihoods is as real as ever.
Reports from Europe indicate that only a handful of countries are yet to see virus circulating this year, with northern European countries such as Sweden recently reporting their first cases of the disease. On a more positive note where vaccination has taken place in countries like the Netherlands the number of cases are significantly reduced compared with last year.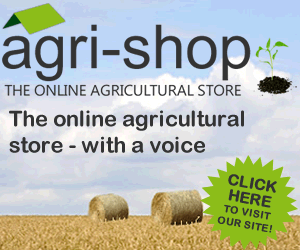 In England we have seen over 90 per cent livestock vaccinated in the East and South East in the Country. However while overall the take-up has been high there has been a disturbing drop and delay in vaccine take-up in counties recently brought into the protection zone. So what is causing farmers to hesitate from vaccinating and protecting their livestock and livelihoods?
Industry campaign group JAB said: "One of the key reasons there is poor use of Bluetongue vaccine appears to be a lack of understanding and in turn confidence by farmers, made worse by unsubstantiated rumours. We are aware of what is being said, especially regarding the use of vaccination at this important time in the shepherd's calendar. The reality is though, if farmers do not vaccinate, the risk to their livestock from disease, far outweighs any perceived risk which could be associated with vaccination".
And there is no reason for any lack of confidence. In fact, more than 50 million doses of Merial's BTVPUR AlSap vaccines have been administered across Europe since 2004. Brian Rice, Technical Manager for the company, says: "It is important for farmers to know that the evidence from over four years of extensive European experience with BTVPUR AlSap gives us confidence and reassurance regarding the safety and efficacy of our vaccines. BTVPUR AlSap is an inactivated, purified vaccine. Care must be taken not to confuse this type of vaccine with the more dated, 'live' vaccines, used elsewhere in the world.
Nick Blayney, the immediate Past President of British Veterinary Association, said "This has been one of the most widespread vaccination campaigns in the history of animal vaccines and the levels of adverse reactions have been extremely low, which is good news. A killed vaccine of this kind is the safe route.
Mr Blayney added "The proper management of the ewe and the ram before, during and after tupping is crucial to a successful lambing crop. There are many issues to be addressed, and the timing of handling and medicine administration will be amongst them. With regard to the administration of BTV vaccine, the flockmaster will have to make a risk assessment. If the flock is left unvaccinated then the damage done should BTV infection appear will far outweigh the potential risks which might have been associated with the administration of any vaccination. It should be noted that BTV vaccination only carries the same risks as any other vaccination in this respect, which is a general risk of stressing animals by handling for vaccination.
In conclusion JAB says "Farmers should remember that, like all vaccines, it takes time for full immunity to be reached after vaccination (21 days and of course for cattle this is after the second dose) which is why it is imperative that farmers vaccinate now. This is a very cost effective insurance for farmers to protect their livestock against Bluetongue – so don't hesitate, vaccinate!"
Comments
No comments posted yet. Be the first to post a comment