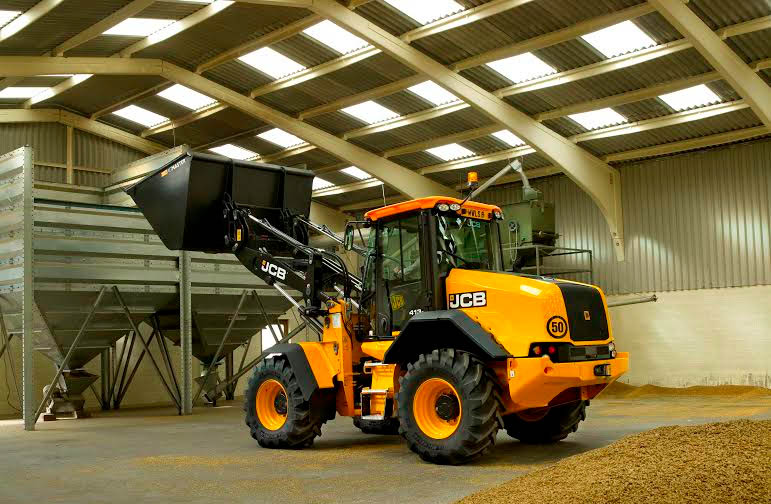 JCB will have its biggest ever stand at the LAMMA show in January to showcase some of the new Loadall, Farm Master and skid steer materials handling machines being introduced next year. Selected products will be exhibited alongside JCB's established Fastrac tractors and Workmax utility ATV vehicles, with JCB Power Products contributing generator sets and lighting towers to illustrate the breadth of today's JCB product range for agriculture.
Loadall 516-40 Agri
With its unique offset single-spine chassis and hydraulic wheel motor propulsion, the new Loadall 516-40 Agri builds on the success of its predecessor (the 515-40 Agri) as a telehandler with the size and agility of a skid-steer loader.
The new handler will lift 1.6 tonnes to 4 metres yet measures only 1.56 metres wide and 1.8 metres high. Among new features is the single-lever proportional joystick control for boom and auxiliary functions, which makes the 516-40 Agri easier to operate.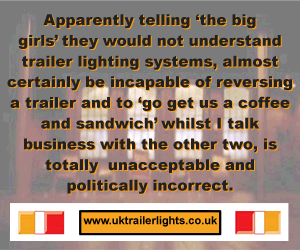 Significant improvements in performance and usability come from the new hydrostatic drive transmission. It delivers increased pushing power but runs faster; low range is now more practical for running from job to job in the farm yard, while high range provides decent travel speed over longer distances.
Varispeed has been introduced to regulate the transmission at a slow working pace regardless of engine revs, and this complements the new adjustable constant-flow hydraulics option for operating a feed bucket, cubicle bedding dispenser or rotary sweeping brush. The Loadall 516-40 is one of the first machines to be powered by a 37.5kW (51hp) 2.2-litre JCB Diesel by Kohler engine.
Skid steer loaders
Installing the award-winning JCB Ecomax T4 engine into the larger versions of JCB's unique single-boom skid-steer loader brings up to 9% improvement in
fuel
economy, which together with extended air filter service life will help drive down operating costs.
Five skid-steer models with lift capacities from just over 1 tonne to almost 1.5 tonne (plus four tracked loaders of equivalent size) get the new engine, together with a reversible cooling fan to clear dust and debris for efficient cooling at all times.
New piston pump hydraulics provide on-demand variable oil flow and pressure compensation to allow efficient simultaneous use of the boom and attachment dump and crowd services. There are new electro-hydraulic controls with three levels of control movement response to suit different tasks, and an electric quick-hitch for in-cab change-over of the extensive choice of JCB AGMASTER attachments. A key feature of JCB skid-steer and tracked loaders continues unchanged – the unique single-boom loading arm and side access door that provides unrivalled visibility and operator safety.
Farm Master 413S Agri
The Farm Master 413S Agri is one of five new or improved full-size wheeled loaders being introduced to the JCB range. All feature a new cab that is significantly larger, quieter and more comfortable, with increased stowage space. A new full colour instrument display is now set in front of the driver, and optional climate control air conditioning automatically maintains a comfortable temperature.
The 8.7 tonne Farm Master 413S Agri that JCB plans to show at LAMMA also gets a performance shot in the arm over the 412S it replaces. Installing the new 4.8-litre JCB Ecomax T4 engine brings a 12% increase in peak power at 108kW (145hp) and a 3% gain in peak torque to 560Nm, along with the potential for improved
fuel
economy.
Gear pump hydraulics have been replaced by a more sophisticated load-sensing variable flow system delivering up to 23% more output at 156-litres/min, plus the
fuel
-saving and reduced wear and tear characteristics of closed-centre hydraulics. At the front end, a new High Lift arm option provides 6% more load-over height than standard to clear high-sided trucks and trailers, and bio-energy feedstock bunkers.
JCB TM220
With a new engine, improved controls, stability safeguards and more refined hydraulic services, the latest JCB TM220 compact telescopic wheeled loader is even better equipped for a variety of on-farm handling duties.
Lift performance is unchanged: 2200kg to 4.5m and 1250kg when the central telescopic boom is fully extended to off-load a trailer of fertiliser bags or to place silage bales into a feeder.
But the new 2.5-litre JCB Diesel by Kohler 2504 TCR engine provides 56kW (75hp) and 20% more peak torque at lower revs, with almost 90% of torque available down to just 1000rpm. That helps the machine shove a fork into a manure heap, slide a bucket into a bulk feed stockpile, or push a scraper full of slurry into a storage pit for maximum productivity.
Engine apart, the TM220 (and its new TM190 little brother) also get boom end-damping and adaptive load control to guard against forwards instability, plus a choice of three quick hitches to add to its comfort, safety and versatility.
And in common with the equivalent JCB compact fixed arm loaders there is a re-designed rear chassis to allow towing for the first time – up to 3.5 tonnes; an optional 100% locking front differential; a new joystick control with range-shift button; and a more informative instrument cluster.
Comments
No comments posted yet. Be the first to post a comment