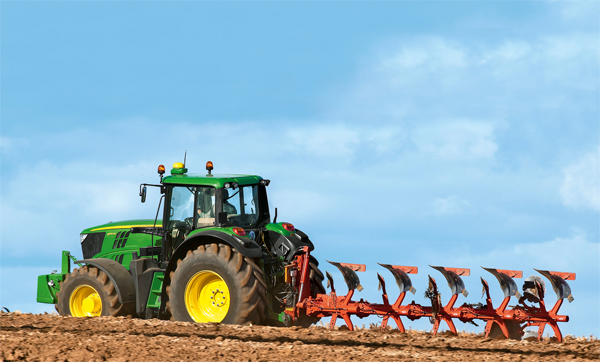 The newly styled 6M Series includes tractors from 115hp to 170hp (EC 97/68), and a 140hp model featuring the highest power level yet from a John Deere four-cylinder tractor. The existing 6130, 6230 and 6330 Standard Cab models from 85 to 105hp will remain in the range for 2013.
The 6M Series tractors feature a full-frame design, three wheelbase sizes, optional Triple Link Suspension (TLS) and an optional front axle brake to deliver maximum braking power with minimal pedal force.
The 6115M, 6125M, 6130M and 6140M models are equipped with Stage IIIB compliant 4.5-litre four-cylinder PowerTech PVX engines, while the larger 6150M and 6170M are powered by Stage IIIB 6.8-litre six-cylinder PowerTech PVX engines – the same as the premium 6R Series tractors.
All models feature a rated engine speed of 2100rpm (reduced from 2200rpm), a new cooling system and an increased fuel tank capacity of up to 405 litres.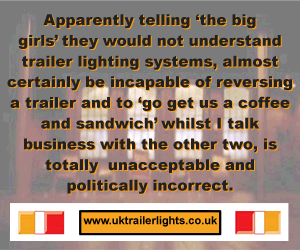 Using field technologies to meet the latest emissions standards, the engines feature exhaust gas recirculation (EGR), a variable geometry turbocharger (VGT) and an exhaust filter. This last component includes a diesel oxidation catalyst (DOC) and a diesel particulate filter (DPF).
The enhanced cab offers numerous improvements, including a newly designed dashboard with an integrated onboard display to facilitate machine settings. The display can also be used as a performance monitor.
The proven PowrQuad and AutoQuad Plus 40kph transmissions allow smooth gear changes on the move, assisted by a standard declutch button. Thanks to the newly available EcoShift mode, engine rpm is automatically reduced when reaching high speeds, thus improving the tractor's fuel efficiency and further reducing noise levels.
Four-cylinder models feature an 80 litre/min pressure compensated system, with the option to fit a 114 litre/min pressure and flow compensated version, which is fitted as standard to six-cylinder models.
Other options designed to provide additional versatility and performance include larger tyre sizes of up to 2m diameter, an ex-factory front hitch and pto, and a choice of John Deere front loaders designed to match individual tractors.
In addition, the optional iTEC Basic headland management system helps the operator to automate multiple functions simultaneously.
John Deere 6M Series tractors can also be optionally fitted with GreenStar and ISOBUS ready wiring, to further improve productivity, and come fitted as standard with CESAR Datatag and integrated immobiliser systems.
Comments
No comments posted yet. Be the first to post a comment