Scottish accountancy and business advisory firm Johnston Carmichael has announced the appointment of Alex Martin as head of the firm's fishing division.
This newly created role is set to support Johnston Carmichael's existing team of financial experts specialising in the fishing sector, building upon the well-honed skills and expertise of the team. The appointment will see Alex lead the firm's established industry sector, providing clients with a dedicated and experienced team of financial advisors.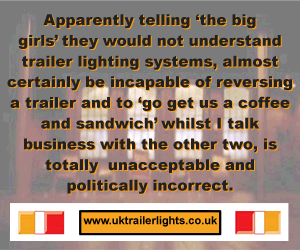 Alex joined Johnston Carmichael in 1988, spending five years in a tax role before transferring to his current position of director of general practice at the firm's Aberdeen office. He has played a key role in the specialist fishing sector over several years, acquiring a wealth of industry knowledge and expertise over this time.
Sandy Manson, chief executive of Johnston Carmichael said: "We are delighted to announce the appointment of Alex Martin as our new head of fishing. Johnston Carmichael provides financial advice to businesses across a range of industry sectors, including fishing, and having our specialist divisions in place ensures that our client base receives full assistance and niche support from a dedicated team of advisors.
"Alex has made significant progress during his time with the company, proving his dedication and commitment to clients as well as his continued support of the fishing division. Alex has been an important part of the specialist fishing team and has developed key knowledge and an in-depth awareness of the market as a result, positioning him as an ideal fit for this new senior role.
"The fishing industry remains a highly buoyant and prominent market in Scotland and we have been working closely with businesses operating in the sector for many years. Our specialist fishing sector provides tailored services including advice on audits, VAT, tax and business planning support. We are confident that under Alex's leadership, Johnston Carmichael's fishing division will continue to grow and service an expanding range of clients."
Comments
No comments posted yet. Be the first to post a comment