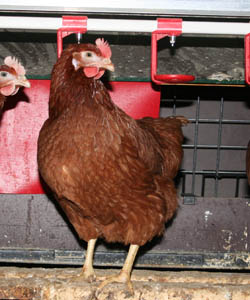 Taken from the Ranger magazine www.theranger.co.uk
In previous articles in The Ranger, we have discussed the importance of biosecurity in protecting laying flocks from all the infectious insults around, be they headline grabbing bugs like avian influenza, or the routine bacterial, viral and parasitic infections that are always around.
This article focuses on the ways in which such infections can gain access to your site and your flock, causing disease, mortality or poor performance.
So, to start with, how can your birds become exposed to infectious diseases or parasites?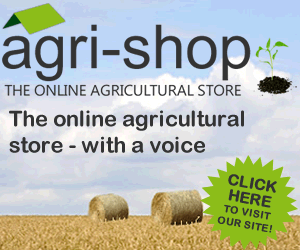 There are three main sources of such infections and parasites:
• Those already present on the site before birds arrive (either in the environment of a poorly cleaned house, from an older flock already on site, or from vermin or other stock on site).
• Those that may arrive with the birds (some of these may be in birds that look perfectly normal but may be "stressed out" of the birds by the move.)
• Those that may be introduced to the site at any point during the laying period once the birds have arrived on site.
1. Risks already on the site before birds arrive
• Red mite: If red mite had been identified in the previous flock, it is likely that even with the best insecticide or treatment between flocks, small numbers will remain in the fabric of the building and once the new flock are introduced this residual population will start to colonise in the house again and can start feeding on the new susceptible flock. Red mite poses a threat to poultry flocks, primarily because of the blood sucking lifestyle of the female mite and the damaging effect on bird health due to irritation and anaemia due to blood loss in the affected birds. In addition to this, red mite can also transmit various pathogens (Possibly salmonella, Mareks and Gumboro disease). This can be either by physically transferring infectious agents from one bird to another following blood sucking from an infected bird, or reintroduction back into the house after cleaning and disinfection if mites are still carrying infectious agents from the previous house/flock.
• Worms: If a previous flock or flocks on site have had worms, then it is likely that there will be some contamination of the pasture and the floor area and slats within the house with worm eggs. Although keeping the paddock grass short to allow drying and ultra-violet killing of eggs, these eggs are very resistant to most disinfectants and a normal terminal cleaning and disinfection programme may not be successful in removing all worm egg contamination from a house.
• Coccidia: Coccidial oocysts are also very resistant to disinfectants and if pullets arriving on the site are not protected against or are not immune to coccidiosis on arrival on the laying site, they may be vulnerable to coccidial challenge if there is a heavy residual level of coccidial oocysts when they arrive.
• Animals on the site: These may act as a source of infection for a new flock, particularly if there has been a problem with bacterial infections such as Salmonella, Erysipelas or Pasteurella in a previous flock. Rats and mice are usually the biggest risk to poultry in terms of spreading bacterial disease but other animals such as cats and foxes on the site may also act as reservoirs of bacterial infection.
• Residual contamination: If your site is multi-age, then the existing older flocks on site need to be considered as a potential source of infectious agents for any new flock brought in.
2. Problems arriving on site with the new flock
Modern pullet rearers operate to very high standards of biosecurity and it is unusual for point of lay pullets arriving on a site to bring many problems with them. However, birds could arrive with:
• an existing worm burden,
• an infestation of red mite,
• existing "silent" bacterial or viral infections.
Liaising with your pullet rearer to ensure that all the risks and requirements are understood by both sides should avoid any unnecessary surprises.
In the past, there have been rare occasions where pullets were transported in dirty vehicles or crates allowing them to pick up parasitic or infectious disease between the rearing and the laying farm. These days because of increased awareness of biosecurity and stringent hygiene procedures in the wake of concerns over Avian Influenza and Salmonella, this would be very unlikely to happen.
3. Infectious or parasitic disease introduced to the birds after arrival on the laying site.
This is likely to be the most important area to consider with regard to protecting your birds. Your flock are going to be on site for over a year (often 17 to 72 weeks), which is a sobering thought leaving plenty of time for something nasty to be introduced. It is all too easy to become complacent and relax your biosecurity measures, particularly if a flock is doing well and you feel that you have no worries.
How can disease arrive on your laying site?
• People: People may be responsible for the spread of disease from one site to another and, as discussed in previous articles, you should limit visitors to your flock so that only essential visitors are permitted within the shed and on the range area. Not only can people physically carry viruses and bacteria on clothing or footwear if contaminated whilst visiting another poultry premises but it has been shown that some infectious agents, for example, Mycoplasma can survive within the human nose for up to 3 days. Of particular risk are contractors, for example electricians or rodent contractors, who may come to your farm from other sites, especially if they bring their own equipment from site to site. The risk can be minimised by reducing the number of visitors to the site and by providing protective clothing and boots on the site for all visitors and by the use of foot dips and hand washing/ hand sanitising facilities prior to entering the shed or handling birds. Insist that all visitors follow your procedures.
• Vehicles: Inevitably, feed delivery vehicles and egg collection vehicles and fallen stock vehicles will visit other poultry sites and could become contaminated with organic material which could be transported to your site. Viruses, bacterial infections and red mite could be transmitted in this way. Having a clean concrete area for vehicles in front of the house and wheel sprays or spray wheels will reduce the risk. Remember that as well as bringing infection on to your site they could move something from your site elsewhere, so ensure that vehicles do not have to drive through heavily contaminated areas on your site.
• Feed: With the strict procedures modern mills have in place, it is unlikely that feed would be a source of infection for your flock but in the past feed has occasionally been linked with bacterial contamination, for example with exotic Salmonella serotypes.
• Litter material: Clean shavings are unlikely to be a source of any sort of infection for poultry but you should be aware of where you store shavings bales and that the outside packaging does not become contaminated with wild bird droppings which could then be introduced into the shed. Straw used as litter material should also be clean and dry and free from any mould contamination which could be a source of Aspergillus. Correct storage is eesential to avoid direct contamination by wild birds or other vermin.
• Vermin: Vermin have already been mentioned in an earlier section but it cannot be over emphasised that vermin represent a big biosecurity threat to poultry and you should have a very active policy of rodent control in place as rats and mice can introduce bacterial infections, notably Salmonella and Erysipelas to your site. However good you think your vermin control is, it can always be better.
• Water: Where a site has a mains water supply, the water as it enters the house is unlikely to be a s
Comments
No comments posted yet. Be the first to post a comment