22-02-2011 08:50 AM
| News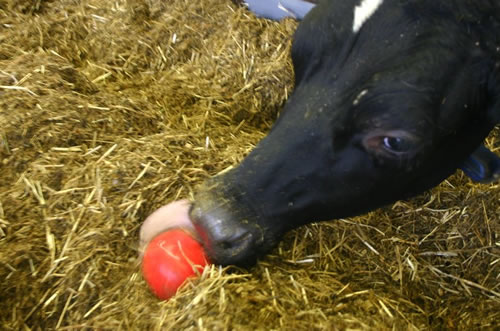 Scientists in Denmark have developed wireless sensors that can keep track of heat and degredation in silage.
Small red balls with built in temperature sensors are able to detect if a silage heap is no longer airtight. This can save farmers millions of pounds every year.
Farmers lose millions of kroner every year due to insufficiently covered
biomass
. Newly developed wireless sensor technology, that head of research unit Ole Green, Department of Biosystems Engineering is behind, can help reduce the problem.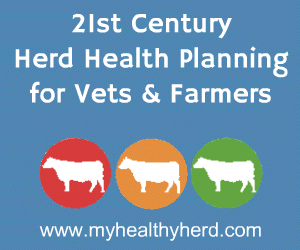 Ole Green has succeeded in developing small red balls that house sensors that can measure the temperature in, for example, silage stacks, without breaking the seal covering the heap.
The present methods used to measure the physical characteristics of feed involve expensive and intrusive analyses. The new balls, however, do not harm the
biomass
. This is because the balls are introduced to the silage heap while it is being established. Since the balls have built in sensor technology that can transmit information about the oxygen level and the temperature to a computer, it is unnecessary to open the heap to get an idea of its condition. The risk of the silage rotting is thus reduced.
Unbreakable balls
It is one thing to develop a system with small containers that can carry out measurements in a silage heap but quite another to construct them to withstand the journey from silage heap to feed mixer to feed trough, where the cows must not eat them.
A patent developed in 2006 has made this part of the process possible and trials have been carried out to ensure that the ball containers are not destroyed.
- The mechanical strength of the balls was tested in three of the most common types of full feed mixers in Denmark. 10 sensors at a time followed the silage in each of the three mixers under normal conditions in which the silage was mixed with, among other things, minerals and concentrate for a normal mixing time. The studies were carried out on several farms with mixers ranging in size from approximately 5 to 20 m3. The test was repeated 6-10 times for each type of mixer. The ball containers were not crushed or opened in any of the tests, so the electronic components could not be eaten by the cows. After the cows had eaten their fill the sensors could be picked up from the feeding trough, according to the publication that Ole Green has co-authored.
The studies with this wireless technology have also shown that it is possible to document unwanted degradation in silage stacks and silage bales shortly after degradation starts. A clear relation between the presence of oxygen and heat development in freshly packed silage has been shown.
In silage stacks made using re-packed silage the same clear relation between oxygen and heat development was not observed.
For more information please contact: Head of research unit Ole Green, Department of Biosystems Engineering, telephone: +45 4082 6150, email: ole.green@agrsci.dk
Comments
No comments posted yet. Be the first to post a comment