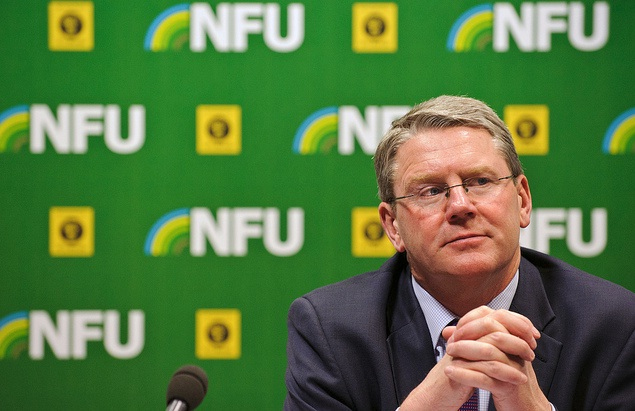 NFU President Peter Kendall has been endorsed for a further two year term as chairman of the Copa-Cogeca Food Chain Working Party that represents EU farming unions.
Kendall, continuing in the role he started in 2010, said he was ready to push forward with 'significant progress already made' at the EU level.
"The significant issues in the food supply chain remain a personal priority for me, and indeed for the NFU as an organisation" he said.
"With the recent appointment in the UK of a Supermarket Adjudicator , after a decade of lobbying, my resolve is strengthened further to help make changes in the EU supply chain for the benefits of farmers and growers."
"Proper rules in the supply chain at EU level are crucial as big retailers and processors are increasingly operating on a pan-European basis."
"Regulation in one country alone will not prevent abuses in the supply chain across borders. When we have significant price pressure, and long and complicated food supply chains, there are opportunities for some processing and retailing operators to cut corners which is completely unacceptable; the current issue with horsemeat in the supply chain is a case in point.
"I will continue to provide leadership on food chain issues and to work with Copa-Cogeca representatives to build equitable, fair and transparent supply chains. Finally, with the recently launched green paper on unfair trading practices from the EU Commission, I will provide robust leadership to ensure we take advantage of the opportunity this presents for strengthening the position of farmers in the supply chain."
Comments
No comments posted yet. Be the first to post a comment