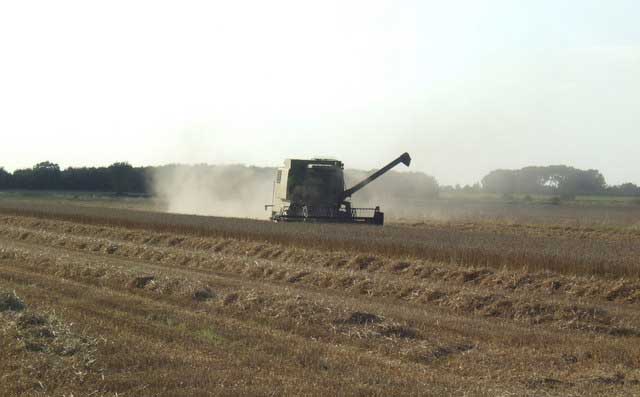 The Minister for Natural Resources and Food, Alun Davies announced how millions of pounds worth of European agricultural funding will be shared between farmers in Wales and used to develop the industry.
Speaking in the National Assembly, the Minister set out his vision for farming in Wales and how direct payments to farmers will be allocated to Welsh farmers under Pillar one of the Common Agricultural Policy funding for 2014 -20, with a view to placing Wales' farming industry on the strongest footing for the future.
The Minister's announcement follows an extensive consultation exercise which included a series of well attended public meetings with farmers and landowners across Wales and close working with relevant bodies. It has also been influenced by a reduced budget settlement from Europe.
The Minister said that changes to the Pillar 1 payment system, and complementary actions through Pillar 2, (the Rural Development Programme), are designed to promote competitiveness, help farm businesses cope with unexpected setbacks and respond to new market opportunities, and to strengthen Wales' natural resources.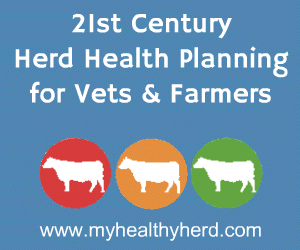 Davies said: "These decisions on CAP policy are of huge importance for Wales and will have a significant impact on how we develop the agriculture industry and manage Wales' natural resources up to 2020 and beyond.
"I have listened carefully to feedback from my extensive consultation exercise and have considered how we can use CAP reform to strengthen Welsh farming. I have also taken on board important messages from the Kevin Roberts' review of farm resilience.
"Going forward there will be a new payment system, targeted action to improve farm businesses and a revised Glastir programme to better support Welsh agriculture.
"My decisions are aimed at placing the Welsh farming industry in the best possible position to face the future with confidence. They will result in an industry that can make the most of new opportunities, increase productivity, and is better placed to cope with exceptional circumstances, such as the harsh weather experienced last spring.
"The new arrangements will also lead to a fairer and more transparent distribution of funding, with a move away from historic payments, and will help ensure we use and safeguard our natural resources more effectively."
The new Pillar 1 arrangements will be introduced from 2015 and will mean:

Transition to a new basic payment scheme over a five year period, so that by 2019 payments are wholly based on the area of land farmed.

A payment system, and indicative payment rates, based on three separate regions of land that recognise different levels of agricultural productivity. These are Moorland, (the least productive land), Severely Disadvantaged Areas, and one combined category for lowland and Disadvantaged Areas, (the most productive types of land).

Limits on large payments (capping).

Adoption of the European Commission's greening proposals based on the maintenance of permanent grassland, crop diversification and ecological focus areas.
The latest decision follows the Minister's December announcement that against the background of a challenging EU CAP budget settlement he would target action through the new RDP and would transfer 15% of the CAP budget from Pillar 1 (direct payments) to 2 (the Rural Development Programme) for the 2014-20 period.
Nearly every farming business in Wales will be impacted upon following today's statement by the Minister for Natural Resources and Food which sets out the framework for how Welsh Government intends to implement direct payments from 1 January 2015.
Whilst accepting that change is inevitable, NFU Cymru has sought to impress on the Minister the need to carefully manage this change and to leave no stone unturned in seeking to minimise disruption to farming businesses in the move away from the current direct payment regime. The statement on differential payments means the Minister has chosen a course of action that does not wholly achieve this aspiration.
Ed Bailey, NFU Cymru President said, "Welsh Government, with advice from industry stakeholders, undertook significant modelling work during the second half of 2012, this work showed that a four-rate model delivered a workable scheme that was the 'best fit' in terms of minimising disruption as much as is possible for the diverse range of farming businesses the length and breadth of Wales. By opting not to take this approach forward the Minister has committed to a payment rate system that will see more redistribution than would otherwise have been the case with this option.
"We are however pleased that the Welsh Government will permit Welsh farmers to use the full range of options to fulfil the greening requirements rather than making participation in Glastir, for example, a requirement for fulfilling greening conditions.
"The issue that remains the biggest threat to the productive capacity of Welsh agriculture is the Minister's decision last month to slash 15% off Pillar 1 payments before even beginning the transition to an area based payment system, this cut will take effect from the 2014 single farm payment. This decision taken by our Minister to modulate at a higher rate than the rest of the UK and our key competitors in the EU will disadvantage Welsh farmers and effect our competitiveness in the UK and EU markets.
"The Minister will also shortly be publishing his thoughts on how the Rural Development Plan will be implemented from 2015. We have always argued that Pillar 1 (direct payments) and Pillar 2 (RDP) are complementary aspects of CAP. Welsh Government now urgently needs to consider how the new RDP is deployed to help Welsh farmers and to ensure that those farmers whose incomes have been hardest hit by today's announcement have opportunities to access support and assistance from the schemes that will operate under the Wales RDP.
Mr Bailey concluded by saying, "Whilst today's announcement sets out the broad framework for direct payments for the next seven years there is still much detail to sort out and work to be done to ensure that the various elements of the new scheme, including provisions relating to young entrants and the national reserve, are fully in place ahead of the new scheme coming into operation in just over 11 months' time."
Comments
No comments posted yet. Be the first to post a comment