Golden Shears and New Zealand shearing champion John Kirkpatrick has won his second scottish blackface Open title at the 20th Lochearnhead Shears in Scotland.
Beaten by 25 seconds in the race for time honours as Scotsman Simon Bedwell was first to finish the 17-sheep final in 11 minutes 49 seconds early yesterday New Zealand time, the Napier gun claimed the better quality points to repeat a triumph he had on the same stage in 2004.
He had also been runner-up in 2008, and third in 2002, and the win made it two-from-two on the current Shearing Sports New Zealand team tour after his win in the Royal Highland Open in Edinburgh seven days earlier.
Bedwell took second money, heading up-and-coming fellow countryman and new Scottish international Calum Shaw and the fourth finalist, Kiwi icon and five-times winner David Fagan, of Te Kuiti.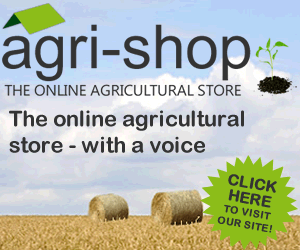 Scottish World Championshsips team member and defending champion Hamish Mitchell, going for a third blackies win in four years, was a surprise absentee from the final, after leading the qualifiers for the semi-finals.
In the second of two test matches against Scotland, Kirkpatrick and Shearing Sports New Zealand teammate Nathan Stratford were unable to repeat their win of a week earlier and had to settle for a squared series against the Scottish pairing of Mitchell, from Lochearnhead, and up-and-coming Calum Shaw.
The latter proved to be a promising replacement for new World champion Gavin Mutch, the Aberdeenshire gun who has remained at home on his farm in Taranaki for the Southern Hemisphere winter.
Kirkpatrick was first off the board and scored the best quality points in the 15-sheep match, which he shore in 11min 18sec, heading Mitchell by 10 seconds. But with Stratford less familiar with the local sheep, Scotland was able to claim its third win over New Zealand at Lochearnhead in three years.
Meanwhile, Fagan's son, Jack, won the scottish blackface Senior title, his third big win in the UK this season, and Masterton shearer David Gordon was runner-up in the intermediate final, won by young Scottish shearer Scott Wilson.
David Fagan, Dannevirke shearer Paerata Abraham and Open-class rookie Ant Frew, from North Otago, shore together in an Invitation Relay, finishing second to the Scottish trio of former World champion and New Zealand-based shearing instructor Tom Wilson, Bedwell, and Grant Lundie.
Inclement weather for days prior to the show was a worry, but the sunshine and breeze on Saturday morning was very welcome to dry the Blackface hoggs for the weekend event.
Despite wide international representation, the Kiwis joined by others from such countries as France, Spain and Germany, as well as the Home Nations, entries were down slightly, as the event clashed with the Irish Circuit finals.
Scottish international Stacey Mundell retained her woolhandling title in an all-Scotland final.
The next big test for Kirkpatrick and Stratford is at the Lakelands Shears in Cumbria on Saturday, and dates for the rest of the tour are: July 11, Great Yorkshire Show; July 14, Rickamore Shears, Northern Ireland; July 20, Cothi Shears, Wales; July 21, Lampeter Shears, Wales; July 23-26, Royal Welsh Show; July 28, Corwen Shears, North Wales.
Results from the Lochearnhead Shears on Saturday and Sunday:
Second Test (15 sheep): Scotland 88.4pts (Calum Shaw 11min 28sec, 44.1pts; Hamish Mitchell 11min 22sec, 44.3pts) beat New Zealand 89.9pts (John Kirkpatrick 11min 18sec, 42.6pts; Nathan Stratford 12min 43sec, 47.3pts). The series was tied 1-1.
Invitation Relay (12 sheep): Scotland (Simon Bedwell, Grant Lundie, Tom Wilson) 10min 17sec, 39.1pts, 1; New Zealand (David Fagan, Ant Frew, Paerata Abraham) 10min 47sec, 42.6pts, 2; Southern Counties (Rhys Jones, Robin Roberts, Mark Fox) 11min 3osec, 44.3pts, 3; Rest of the World (Luis Sorossal, Stefan Bourne, Stewart Pullin) 12min 15sec, 49.6pts, 4
Scottish Blackface Open final (17 sheep): John Kirkpatrick (Napier NZ) 12min 14sec, 45.17pts, 1; Simon Bedwell (Garve, Scotland) 11min 49sec, 46.33pts, 2; Calum Shaw (Saline, Scotland) 13min 10sec, 47.79pts, 3; David Fagan (Te Kuiti, NZ) 13min 18sec, 50.61pts, 4.
Scottish Blackface Senior final (10 sheep): Jack Fagan (Te Kuiti, NZ) 10min 39sec,41.65pts, 1; Brian Simpson (Blairgowrie, Scotland) 9min 51sec, 41.85pts, 2; Stewart Kennedy (Aberfeldy, Scotland) 10min 55sec, 42.65pts, 3; Dafydd Jones (Corwen, Wales) 10min 24sec, 43.6pts, 4.
Scottish Blackface Intermediate final (6 sheep): Scott Wilson (Broughton, Scotland) 7min 11sec, 29.72pts, 1; David Gordon (Masterton, NZ) 7min 14sec, 31.03pts, 2; Stuart Davidson (Blyth Bridge, Scotland) l7min 13sec, 34.65pts, 3; Alister Shaw (Saline, Scotland) 8min 1sec, 36.22pts, 4.
Scottish Blackface Junior final (5 sheep): Lewis Harkness (Dumfries, Scotland) 9min 15sec, 31.6pts, 1; David Keane (Newport, Republic of Ireland) 10min 15sec, 33.5pts, 2; Fulton Ronald (Crianlarich, Scotland) 6min 27sec, 32.9pts, 3; Jack Cartmell (Keswick, Scotland) 7min 8sec, 39..37pts, 4.
Open woolhandling final: Stacey Mundell (Fintry, Scotland) 26pts, 1 Leanne Bertram (Lanarkshire, Scotland) 26.46pts, 2; Kirsty Donald (Edzell, Scotland) 27.86pts, 3; Dawn MacKinnon (Bathgate, Scotland) 37.2pts, 4.
Comments
No comments posted yet. Be the first to post a comment