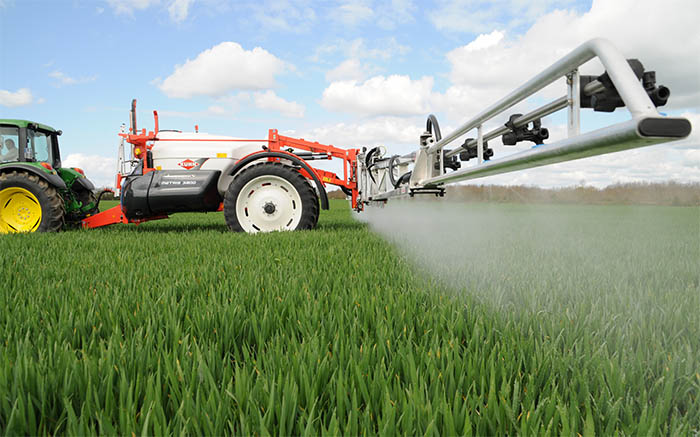 Latest models from across Kuhn Farm Machinery's range will be on show at LAMMA 2014, which takes place at the East of England Showground, Peterborough on 22 and 23 January 2014.
High
lights
will include a UK debut for the company's Metris trailed sprayer and a first viewing for domestic visitors of the Multi-Master 123 representing Kuhn's latest plough series.
Kuhn's stand will also feature the latest models from the company's ranges of Venta pneumatic drills, HR power harrows, Axis fertiliser spreaders, PZ drum mowers, round balers, bale wrappers and shredders.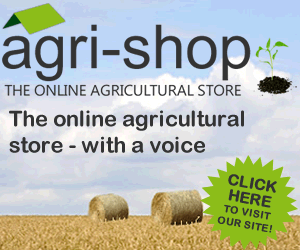 The Metris trailed sprayer, with 3,200 or 4,100 litre tank capacity and boom width options from 18 to 36 metres, will be shown at LAMMA 2014 for the first time in the UK. This machine is the newest entry into the Kuhn sprayer range, sitting between the established Grand Large and Oceanis models.
Many of the beneficial features on the Metris are consistent with other models in a range that has been developing since the acquisition of Blanchard by the Kuhn Group in November 2008. Key features common to the range include the injected polyester tank construction, with easily cleanable inner surfaces, and anti-roll tank design for good stability. The 450 litre rinsing tank is positioned centrally and at the rear for optimum load distribution, and Kuhn's Equilibra boom suspension system is available for this model.
The Metris, with a ring-to-axle length of 4.35 metres, is compact and manoeuvrable in the field and – with aluminium boom configurations that allow folding within the machine dimensions – it is convenient to transport. A reversible drawbar enables adaptation for various attachments.
Optional equipment as offered on other Kuhn sprayers includes GPS section control, automated rinsing, a following axle, and boom height control for headlands.
Kuhn will exhibit the latest update to its reversible plough range at LAMMA 2014 with a model from its the Multi-Master 123 series.
Available in 3, 4, 5 and 6 body formats, the Multi-Master 123 retains the robust one-piece headstock and large diameter turnover shaft of earlier models. Adaptability is enhanced due to the user-friendly offsetting and angling facilities. Skimmers are fitted in a sheath to allow accurate adjustment in three dimensions of height, lengthways and sideways.
Furrow widths are easily adjustable, mechanically, to 35, 40 or 45cm with a robust three pin system. Underbeam (75cm) and interbody (90cm) distances provide exceptional clearances. All pivot points are bushed, to ensure great durability and the side-mounted triangular reinforcement adds further strength to the main beam where it is most needed.
The Multi-Master 123 range offers the choice of traction bolt protection or non-stop hydraulic auto-reset protection. On the NSH system, share point release pressure is easily adjustable from 600 – 1,300kg, and can be increased (with the option of Maxibar) to 2,500kg; this system is particularly useful in heavy compacted ground. For instant control on-the-move from the tractor cab, the Varibar option can be used, with or without the Maxibar option. The Multi-Master 123 range has a maximum horsepower rating of 105 horsepower in its 3-body format and up to 210hp when with 6 bodies.
Comments
No comments posted yet. Be the first to post a comment