19-08-2013 03:43 AM
| News
Following the introduction of the Kverneland 150B (shear bolt) and 150S (leaf spring auto reset) lightweight reversible ploughs, the company has extended its latest plough range to include hydraulic vari-width on both types.
Called the 150 Variomat, the new version brings hydraulic furrow width adjustment from 30-50cm (12-20in), for those who frequently adjust furrow widths to get the best output from available tractor horsepower and soil conditions.
"A simple shift from 12in to 18in furrow widths will yield a 30% increase in working width," explains Kverneland plough specialist Adam Burt.
"Fuel consumption is not proportional, which brings greater efficiency to ploughing. And a wider furrow width generates more clearance too, for those dealing with stripped or chopped straw."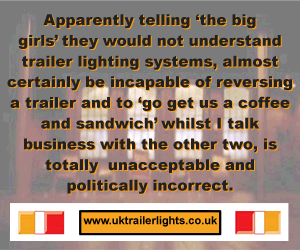 The 150 Variomat plough comes in three- four- and five-furrow versions, with a 150mm x 150mm induction heat-treated main frame used on all models. Despite the bigger frame than the non-Variomat models, the plough doesn't need vast amounts of horsepower to be handled, nor lifted. Kverneland says the 150 Variomat is suitable for tractors up to a maximum of 150hp.
The plough gets a one-piece headstock design that keeps the implement as close to the tractor as possible to reduce lift requirement. The main shaft is a 110mm diameter, heat-treated design, engineered for maximum strength, while cross shaft options include Cat II, Cat III and quick coupler types.
A 70/75cm underbeam clearance is used for the 150 S Variomat, while the B Variomat is 80cm. Both share an 85/100cm interbody clearance for optimum performance in various soil and surface conditions. Front furrow width adjustment can be either the standard turnbuckle or optional hydraulic adjustment.
Kverneland's 130-year expertise in plough manufacture has enabled the factory to forge tailor-made boron steel and apply unequal heat treatment technology to the entire plough to create a lightweight but strong fabrication.
Comments
No comments posted yet. Be the first to post a comment