A cross-boundary, cross-agency approach to large scale land management can improve Scotland's biodiversity and benefit the environment, communities and the economy.
That's the thinking behind new guidance – published online by Forestry Commission Scotland - to help promote Landscape Scale Ecosystem Restoration.
The project was commissioned by FCS working with land managers, partner agencies and others including Scottish Natural Heritage, Scottish Environment Protection Agency, national parks, and a suite of environmental and land management bodies. A wide range of projects have been identified and described (notes 2 and 3).
Gordon Patterson, FCS Biodiversity Policy Adviser, who led the project, said: "We wanted to identify and describe large scale restoration projects throughout Scotland and see if we could learn lessons from them.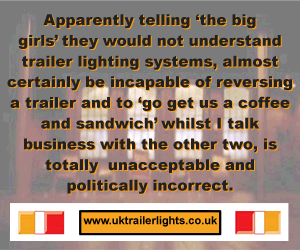 "Scotland has a wide variety of semi-natural ecosystems including native woodlands, peat bogs, and grasslands, moorland and wetlands. The examples we've gathered with a lot of help from land managers show that there are many advantages for society in restoring and managing them on a large scale and with a long term vision. And with careful planning they can often be integrated with areas of more productive agricultural or forest land.
"We hope the information on our website, and the further guidance currently being worked up, will help to increase interest in creating more projects of this sort. It can apply to sites in single ownership or sites owned by different owners (see note 2)."
Landscape scale restoration projects can have many values. As well as benefits such as supplying clean water, helping to control flooding, storing carbon and enhancing natural habitats for the benefit of a wide range of species, restoration projects can strengthen ecosystems and make them more resilient and better able to withstand changing conditions and pressures in the future.
They offer long-term advantages for land managers and the scale of this way of working makes it quite an attractive proposition for groups, communities and individuals who want to get involved with conservation projects. Restoration projects can stimulate local community enterprises, and new visitor and tourist attractions which create jobs and support rural development.
A good example that is already up and running is the The Great Trossachs Forest , which is a legacy project of the Scottish Forest Alliance, a collaboration involving FCS, Royal Society for the Protection of Birds (RSPB) and Woodland Trust for Scotland. This project was kick started with funding from British Petroleum. Large areas of semi-natural habitat are now being managed as a cohesive unit by the three agencies and, as well as improving the woodlands and open ground across these sites, the move has provided excellent opportunities for developing recreation and tourism. (See note 4 )
Mary Christie of SNH added: "Landscape-scale and long term restoration projects have an increasingly important part to play in a balanced land use policy. They can help restore ecosystem health to our land and provide many benefits to people into the future. We are happy to continue to work with Forestry Commission Scotland and others to promote more projects like these."
Duncan Orr-Ewing, RSPB said: "We are glad to see this important study and that it includes some projects RSPB has been involved in such as Forsinard and Abernethy, under our Futurescapes initiative. Together with SNH and FCS we have organised a good practice workshop for practitioners later this month which will share experience and ideas in this area''.
"There are 30-40 projects across Scotland that are featured as demonstrating the principles of this approach. They are run by conservation charities (Trees for Life, RSPB, Woodland Trust, Scottish Wildlife Trust, Borders Forest Trust and National Trust for Scotland) as well as government agencies, private estates and communities."
Comments
No comments posted yet. Be the first to post a comment