Auctioneers Halls are expecting a large crowd at Shrewsbury Auction Centre on Friday for an important dispersal sale of over 200 predominantly dairy cattle and a wide range of farm implements, machinery and vehicles.
The auction, which is being conducted on behalf of Tedsmore Hall Services Ltd, follows the recent sale of Park Hall Farm, Ellesmere and Rowe Farm, Welshampton by auctioneers Halls. The auction begins at 10.30am with the farm implements, machinery and vehicles to be followed by the cattle at 11am.
The cattle include 186 Holstein and Friesian dairy youngstock, 14 Hereford and Simmental calves and a three-year-old pedigree Hereford stock bull. The cattle are all home bred by Genus sires and out of a herd that averages 7,700 kilos of milk with four per cent butterfat, 3.19 per cent protein and a cell count of 170.
All served heifers will be due to the Hereford stock bull. The majority of heifers are by Holstein bulls, but some of the younger animals are Friesian bred. The list of sires is Picston Shottle, Woodmarsh, Topshot, Schillview Oman Gerrard, Gran J Oman McCormick, Bomaz Stratton, Coldsprings Ponder, Woodmarsh Lotto, Wa Del Hayden, Al Par Shottle Nefas, Bomaz Ingenious and Deangate Quentin (Friesian).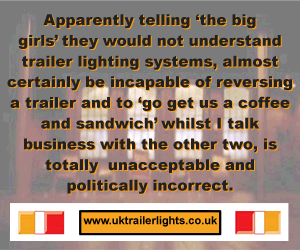 The extensive range of farm implements, machinery, vehicles, small tools and workshop equipment on offer ought to be of interest to a wide range of buyers. Tractors include an International 584, a Case 4240, a Case Maxim 135 and a McCormick MC100. There is also a Massey Fergusson 8925 telescopic handler and bucket and a Genie telehandler with one tonne bucket.
Machinery on offer includes an Allman Unibilt 625 sprayer, a KRM three metre power harrow, a Teagle 10ft topper, a Tarrup 307 topper/mower, a WestMac haybob, a New Holland conventional baler, a Dowdeswell multispread muck spreader and six trailers.
Comments
No comments posted yet. Be the first to post a comment