Around 1,200 lots, including a good selection of tractors, telehandlers, loadalls harvesting and cultivation equipment and accessories, went under the hammer at Shrewsbury Auction Centre on October 4.
Auction centre manager Nick Hyne said it was the largest entry for auctioneers Halls' popular bi-monthly plant and agricultural machinery collective auction for two years.
"The auction attracted an international audience with buyers from across mainland Europe, Ireland and the UK," he added. "Live bidding via i-bidder.com continues to grow, as we sold a record number of lots online.
"Trade for tractors in the £2,000 to £5,000 price bracket was very strong and we were pleased with the interest generated across the auction."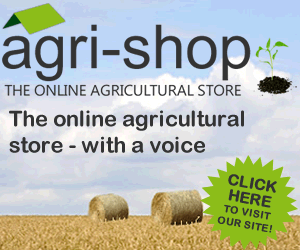 Top prices for the 30 tractors on offer were £7,200 for an M registration 4wd New Holland 8340 and £6,900 for an E registration 4wd Ford 4610.
In the plant section, a Case 13 tonne excavator sold for £7,800, a 2010 Chieftain tri-axle low loader made £4,700, a 1994 Manitou 626 telescopic loader made £5,800, mini diggers sold to £2,600 for a one tonne Bobcat model, dumpers sold to £1,620 for a six tonne Benford model and quadbikes sold to £2,150 for a 54 plate Honda.
A West 10 tonne silage trailer made £4,900 while various Ifor Williams models sold to £2,400. Other leading prices were: £4.500 for a Lemkin five furrow plough, £4,400 for a Teagle 8080 straw chopper, £3,200 for a Bomford hedge cutter, £2,800 each for a Kuhn 3003 power harrow and a McConnell hedge cutter, £2,150 for a Krone 816 round baler and £1,700 for a Kuhn combination drill.
Comments
No comments posted yet. Be the first to post a comment