Latest JCB handling options at Grassland Muck Event
Latest JCB handling options at Grassland & Muck Event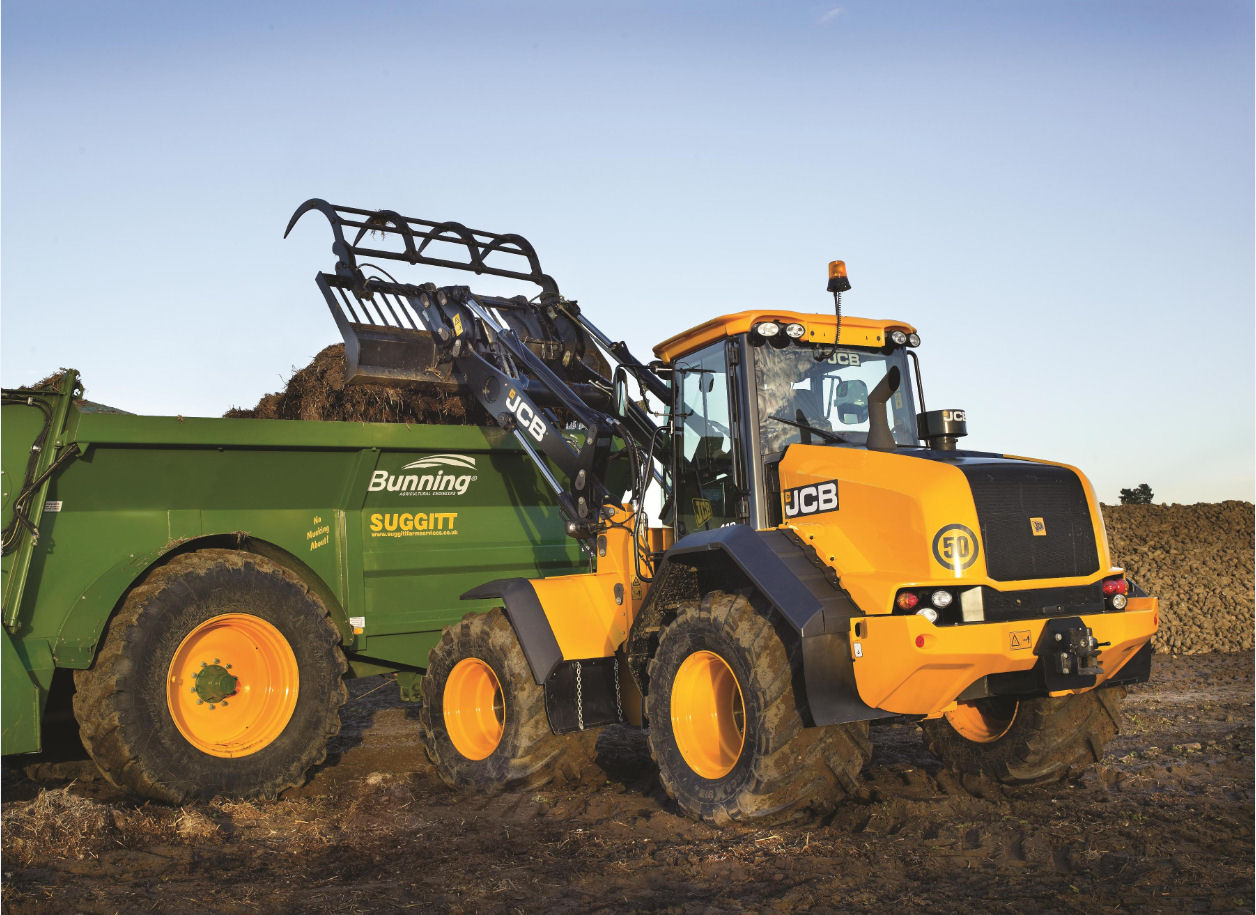 JCB will showcase its market-leading position in agricultural materials handling with working demonstrations of its latest Loadall handlers, Farm Master wheeled loaders and TeleMaster telescopic loader at the Grassland & Muck Event 2014, Stoneleigh, Warwickshire on May 21/22.
Filling and consolidating the North silage clamp at the event will demonstrate the agility, controllability, pushing and climbing power, and sheer performance of these machines – all purpose-built for farming applications.
Loadall – added-value features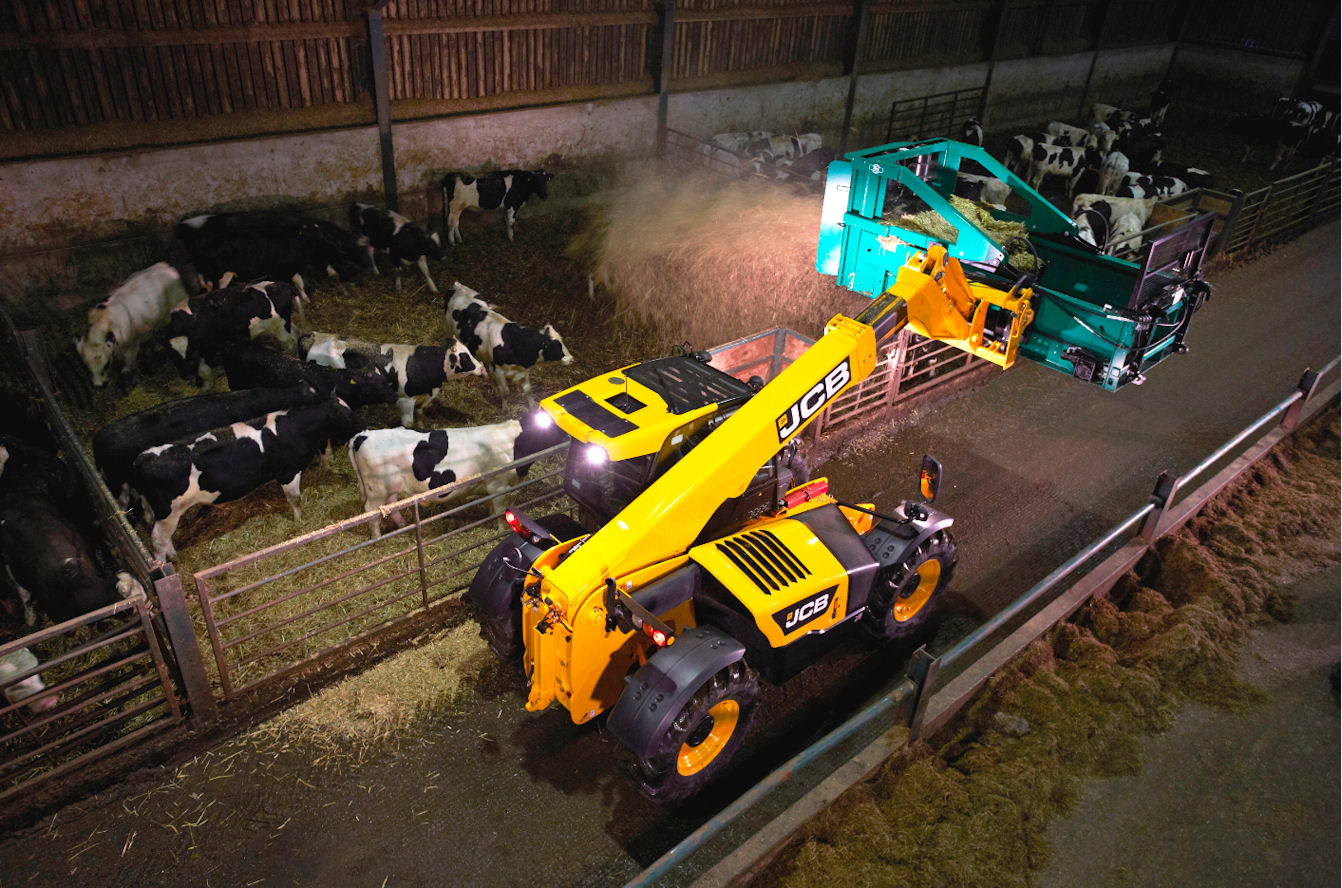 JCB plans to put the latest Loadall 541-70 Agri under the spotlight to highlight the added-value features introduced on the 531-70, 535-95, 536-60, 536-70 and 541-70. They contribute to quicker loading cycles, lower
fuel
consumption and greater operator comfort.
Fuel economy and productivity gains come from a hydraulics feature that lowers the boom almost twice as fast – and just as quickly with the engine on tickover as at high revs on previous models. The resulting quicker cycle times brings potential
fuel
savings of around 4% – even more in loading and handling duty cycles.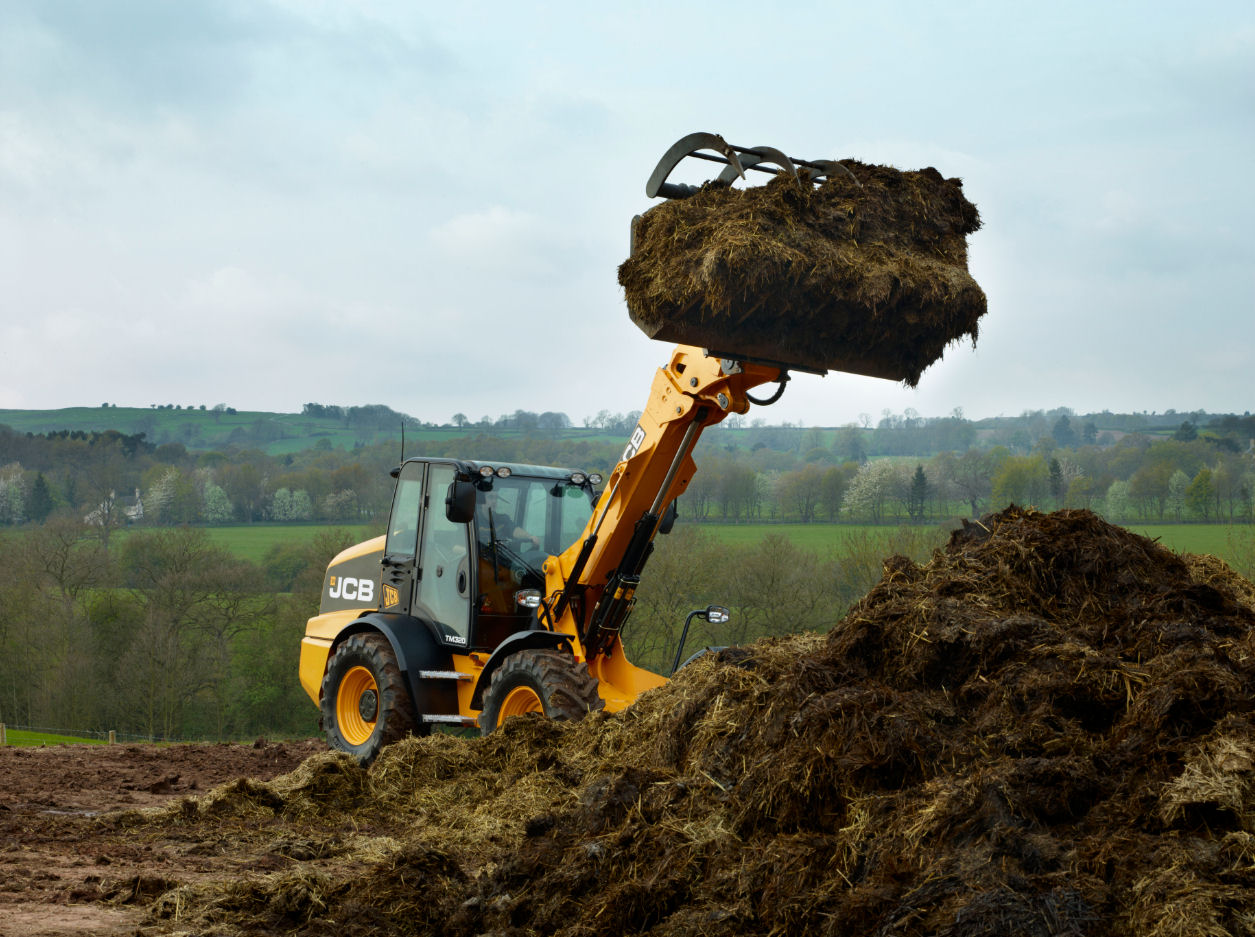 Hydraulic cylinder end-stroke damping further refines the operator experience and minimises load spillage. End damping on boom retract and lift cylinders are introduced on all models.
Automatic engagement of the Smooth Ride Suspension system adds further refinement. In the new Auto mode, SRS engages above 4kph, so stopping to lower the boom first is no longer necessary. On-the-move mode switching gives quick access to 'on' for low-speed working and 'off' for pallet work requiring precise boom positioning and when attaching implements.
Other new features include a venting button in the cab for convenient auxiliary hydraulic service pressure release, a powerful LED lighting option, a rear hitch light, and a new Rockinger hitch for increased towing capacity.
Farm Master – new 418S Agri
The new JCB Farm Master 418S Agri is expected to make its public working debut at the Grassland & Muck Event, representing the five new or improved models being introduced this year.
It replaces the 414S/416S models with a new chassis, more power and a lock-up torque converter; together, these features result in significant improvements in handling and loading output, as well as performance on the road.
The 10 tonne newcomer is powered by a 6.7-litre, six-cylinder diesel engine as before but with output increased by 5% from 165hp to a more than generous 173hp. Torque is similarly up – from 732Nm to 801Nm.
With direct-drive torque converter lock-up extended to all six gears in the 40kph or 48kph manual or auto powershift transmission, the engine power and torque gains are fully exploited while also improving road travel
fuel
efficiency.
TeleMaster TM320S Agri
The TeleMaster TM320S Agri telescopic wheeled loader is powered by JCB's latest award-winning engine – the new Ecomax T4 – tuned to develop 145hp for this application, with a variable geometry turbocharger contributing to efficient power delivery while helping generate lots of torque at low engine speeds.
These characteristics are exploited by a new version of JCB's six-speed transmission, with TorqueLock that provides direct drive through the torque converter two gears lower than before – from second to sixth, in other words – which has significantly improved the machine's ability to climb a silage clamp.
The operator can use the transmission in manual- or auto-shift modes with controls now concentrated on the master hydraulics joystick. Pushing the brake pedal activates 'transmission dump' so that extra revs can be used for maximum tear-out and lift forces from the 160-litre/min load-sensing hydraulics.
The heavy duty telescopic boom of the TeleMaster TM320S Agri will take 3200kg to a height of 5.2m.
Advance tickets for the Grassland & Muck Event (saving £3.20 on the gate price) can be ordered here: http://www.grasslandevent.co.uk/
Download

No comments posted yet. Be the first to post a comment
Display name

Please enter your name

Email
(optional)
Comment

Please enter your comment

Post Comment


Your comment submitted successfully.Please wait for admin approval.

Some error on your process.Please try one more time.