The search is now on to find Kent's farmers, growers, food producers and rural businesses contributing to the benefit of the Kent countryside. The 2015 Kent Countryside Award, part of Produced in Kent's Taste of Kent Awards, was launched at the Kent County Show on Friday 11 July.
The award, which is sponsored by the Kent Downs Area of Outstanding Natural Beauty (AONB) and the High Weald AONB and is backed by the Kent National Farmers Union (NFU), the Kent Country Land and Business Association (CLA) and Kent County Agricultural Society, recognises the hard work that goes into caring for Kent's countryside and its environment by those that are working on the land or are a rural business.
Stephanie Durling of Produced in Kent comments: "The main criteria for entering the award is to show what you do to benefit our beautiful Kentish countryside. There are many farmers and producers in the county who not only produce excellent quality goods but who are also making an outstanding contribution to the preservation and enhancement of the natural landscape and this award is to celebrate their work."
As well as direct entries from farmers, producers and rural businesses, the public are able to nominate winners for the award. Any type of business can enter, or be nominated, as long as they are using Kent produce, or growing, producing or farming in the county and can demonstrate that they go the extra mile to protect Kent's countryside.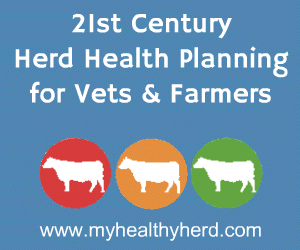 Nick Johannsen, Director of Kent Downs AONB, comments: "Once again we have teamed up with the High Weald AONB to sponsor these awards and we are de
light
ed to be involved. Farming and conservation increasingly work hand in hand and we hope not only farmers and producers enter to have their hard work recognised, but that the winners will provide encouragement to others in the county to follow their lead."
CLA Chairman, Nick Sandford, comments: "We are de
light
ed once again to be supporting this award and we hope our 1,000 or so members will take time away from their busy farms to enter. It is important farmers receive recognition for their role in not only contributing to Kent's economy but also to the beautiful landscape which has been shaped over the years by working the land."
Comments
No comments posted yet. Be the first to post a comment