A leading animal geneticist from Scotland's Rural College has been presented with a prestigious award for her contribution to the livestock industry. Dr Eileen Wall was recognised for her vital work in improving dairy cattle productivity in the UK.
Eileen, who is a Reader in Integrative Animal Sciences, was awarded the Sir John Hammond Award by the British Society for Animal Science (BSAS) at its annual conference at the University of Nottingham this week.
Presented to scientists in the early to mid-part of their career who have made a significant contribution to animal science and production, Dr Wall received the award for her work on developing the UK fertility index. Recently cited as one of SRUC's greatest achievements, Dr Wall's research on the fertility index is credited with helping reverse the 20-year decline in reproductive performance of UK dairy cattle.
Her other work includes helping dairy farmers plan effective long-term breeding strategies through the development of the UK's national dairy cow breeding goal, the Profitable Lifetime Index. Use of the PLI by UK dairy farmers has been estimated to increase profitability by approximately £120 million and reduce the greenhouse gas emissions from the sector by about 1.7% per annum.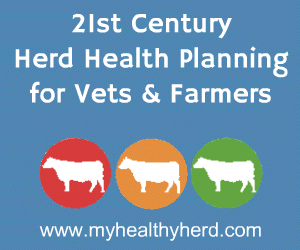 Professor Geoff Simm, Head of Research at SRUC, said: "We are incredibly proud of Eileen's work on dairy cattle breeding. It has a made a real difference to the agricultural and scientific community and I have no doubt that her future projects will continue to change lives. This award is a great achievement and is very much deserved."
Accepting the award, Dr Wall said animal science was entering an exciting time which presented many opportunities for scientists and producers.
"We have come through a period when agriculture was not necessarily at the top of the economic or research agenda," she said. "However, the global challenges we face are huge as we strive to meet the food demands of a rising population with the development of emerging economies but competing for land,
water
and energy.
"The importance of agricultural research particularly that which gets applied, is coming to the top again and I hope we all feel encouraged to rise to the challenges we face and make real difference."
Dr Wall said she felt lucky to have worked with some of the leading researchers in animal breeding and genetics, as well as collaborating with industry to develop genetic improvement tools which were used by farmers every day.
"Since I started in research I have seen UK and global ruminant breeding goals move from a production-only focus, to adopt some of my and others' research to incorporate traits related to fertility, survival, health, efficiency and environmental impact.
"This has resulted in improvements in these characteristics as well as helping the sustainability of the industry as a whole, something I am very pleased to have played a part in and hugely honoured to be recognised for with this award."
Comments
No comments posted yet. Be the first to post a comment