Leading organic body appoints new CEO
Leading organic body appoints new CEO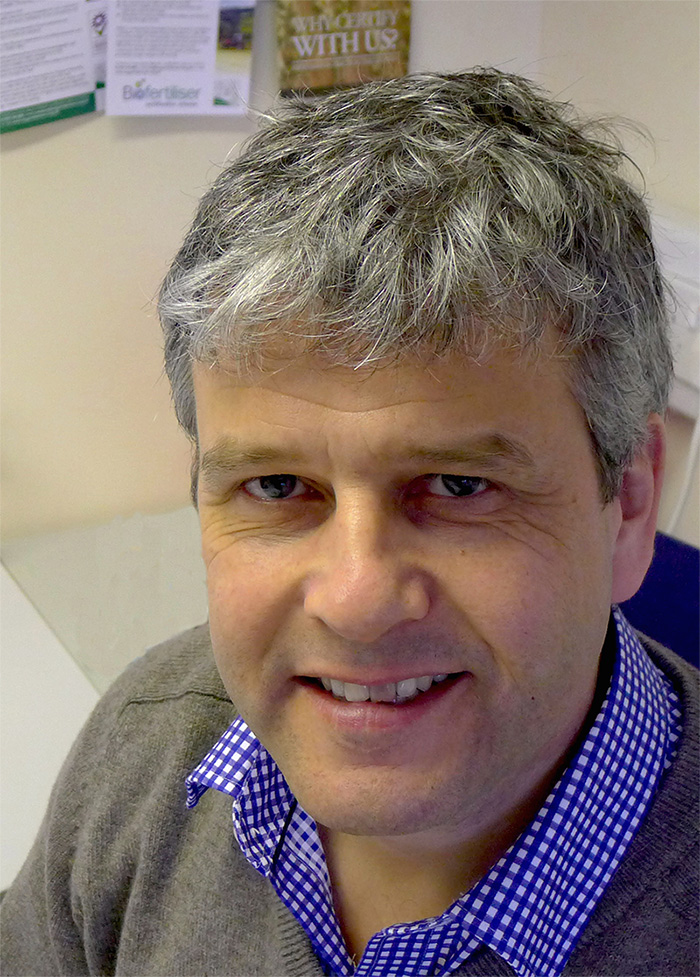 The new chief executive of one of the UK's leading organic bodies has been revealed.

Roger Kerr has taken the reigns (reins) at Shropshire-based Organic Farmers & Growers Ltd (OF&G), which inspects and certifies a significant proportion of the UK's organic food and farming as well as commercial composting and digestate from AD plants.

Mr Kerr is a former director of Welsh organic milk co-operative, Calon Wen, and most recently general manager of Proper Welsh Dairy Crest Ltd.

He was appointed following the death, in December, of OF&Gs' chief executive of ten years, Richard Jacobs.

Chairman of Organic Farmers & Growers, Richard Thompson, said: "It was very quickly apparent to us that Roger Kerr was the right person for an organisation which is focused completely on providing the best customer service in the sector and rigorously protecting the integrity of the organic standards. He understands the organic world and the people and businesses in it.

"It would be fair to say that we were all devastated by the loss to illness of Richard Jacobs, at a mere 50-years-old, but the staff have been as predictably committed and professional as we knew they would be and the organisation is now ready for Roger to bring his experience and perspective and to take it forward."

OF&G has its national headquarters in Shrewsbury, Shropshire, providing organic inspection and certification to farms and businesses across Great Britain, Northern Ireland, the Channel Islands and the Isle of Man. It was the first organisation approved by the UK government to carry out this work, in 1992.

Mr Kerr, who lives in east Shropshire, has had a long association with OF&G thanks to his previous roles. He said: "This is a company with very strong core of expertise and professionalism that is respected throughout the organic sector for its practical approach to certification. I'm very happy to have been entrusted with framing the next chapter in its progress. I knew Richard Jacobs well and liked and respected him and the job he did at OF&G. If someone has to follow him in these sad circumstances, I'm glad it can be me.

"The outlook for organics in the UK is bright and its prospects, post financial downturn, are improving again week-by-week. There is much work to be done and an awful lot to be achieved and I look forward to working with this very strong team to do that, delivering the service our licensees expect and deserve."

Download
07-03-2014 17:38 PM | Posted by: Pot8o
Shame this journalist don't know the difference between reins and reigns :-)
07-03-2014 20:15 PM | Posted by: Roger
Yes. Ha ha. And they do press releases for Organic Farmers and Growers. Please at least put the correct spelling in brackets
07-03-2014 20:21 PM | Posted by: Editor
PR companies can put up their own press releases on the site. I have put the correct spelling in brackets so the comments make sense. Maybe we should have spotted it.
Display name

Please enter your name

Email
(optional)
Comment

Please enter your comment

Post Comment


Your comment submitted successfully.Please wait for admin approval.

Some error on your process.Please try one more time.